Why the Stars Are Wearing Blue Ribbons on the Oscar Red Carpet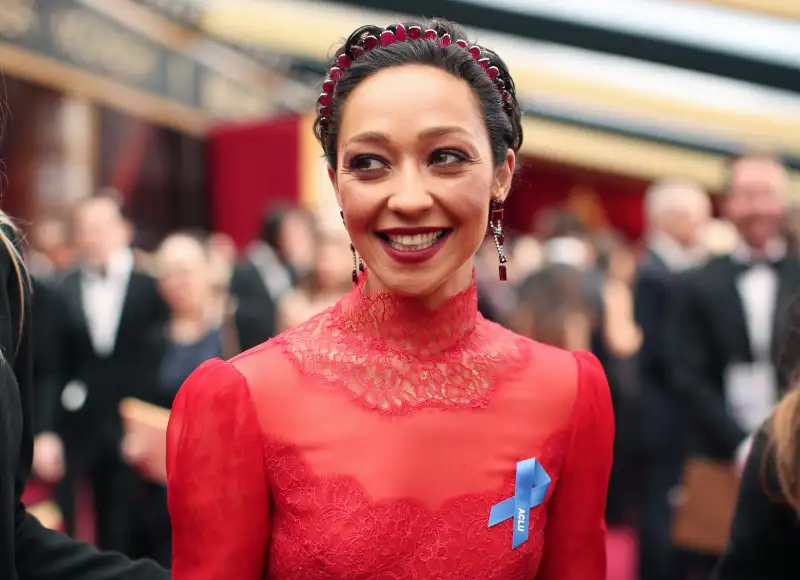 Christopher Polk—Getty Images
A different kind of accessory was on the Oscar red carpet tonight. Several stars showed up sporting blue ribbons in show of support for the American Civil Liberties Union.
The "Stand with the ACLU" ribbons, are out in force to show support for the organization and its mission to protect civil liberties and the rights guaranteed by the Constitution, according to a statement by the ACLU obtained by People.
Ruth Negga, nominated for Best Actress for the movie Loving, was the first star of the night spotted with the ribbon pinned to Valentino red-lace dress. The movie, which stars Negga as Mildred Loving, follows the 1967 Supreme Court case around her interracial marriage to Richard Loving (played by Joel Edgerton). The ACLU eventually took up the Lovings' cause.
Director Barry Jenkins, nominated for Moonlight, also donned the ribbon, as did Lin-Manuel Miranda, who is nominated for Best Original Song for the animated film Moana.
Model Karlie Kloss also showed her support, wearing the ribbon against her white gown.
Hollywood's support on the red carpet is just the latest good news for the ACLU. Last month, the organization received a flood of donations—over $25 million in the weekend following President Trump's so-called Muslim ban. In addition to 356,306 individual online donations, the organization also received several major corporate donations, including from Google and ride-sharing app Lyft.support.