Why 62% of Workers Want to Quit Their Jobs (or Already Have)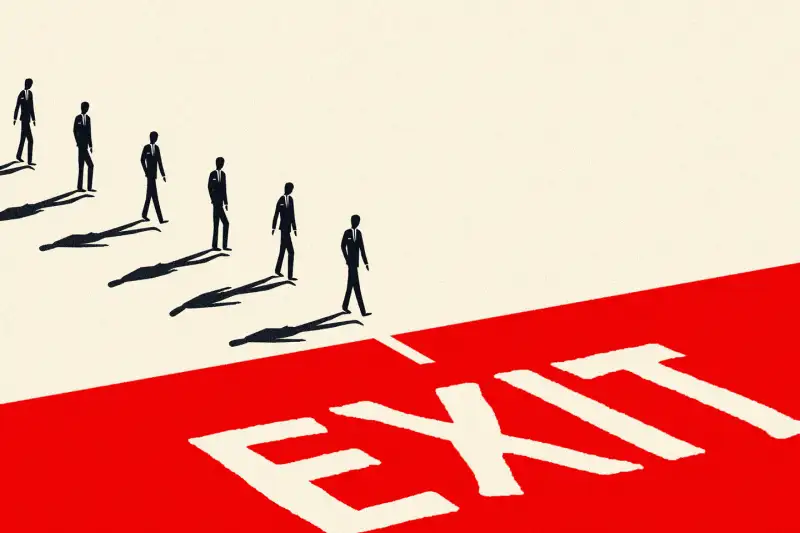 The Great Resignation had a massive impact on the U.S. job market in 2021 and 2022. And while critics may argue that the trend of workers quitting en masse is over, new data suggests that it's still on at least some people's minds.
Workers continue to weigh their career choices in earnest, and lots of folks are leaning towards a change of scenery this year. A report released Monday says that over 3 in 5 workers are currently debating whether to make a career change... if they haven't already.
What the data says
The analysis, produced by job search service FlexJobs, presents some eye-popping figures about the state of employee satisfaction. It notes that 42% of American professionals are seriously considering quitting their jobs, and 20% of those polled have quit lately.
Why? Workers have a host of reasons for wanting to switch things up, but chief among them are the fact that many feel undervalued, overworked or too tied down by their jobs.
Here are the top 10 reasons employees gave for wanting to quit their jobs, which included responses from 2,600 workers polled between May 3 and May 21:
Poor work-life balance
Unfair pay
Toxic workplace culture
Feeling undervalued
Limited advancement
Too much stress
Lack of remote work options
Bad boss
Misaligned values
Inflexible hours
It would make sense, then, that FlexJobs found the top qualities workers are seeking in a new job include remote work options and higher pay. However, the report notes that concerns about layoffs are pushing workers to keep their options open, too — if only out of fear.
Bottom line
The survey implies that many of the feelings that drove the Great Resignation in 2021 and 2022 are still very much alive. During that period, millions of workers quit their jobs, citing many of the same complaints — low wages, too much work and being unfairly valued — as reasons for doing so.
The FlexJobs report comes as unemployment has reached a low of 3.4% in two months this year. It also coincides with a lot of discussion around "quiet quitting." (That phenomenon, which involves employees refusing to do anything more than the duties expressly laid out in their contracts, has been considered a less drastic way to fight against wage stagnation and high inflation.)
This new data seems to indicate that the Great Resignation isn't dead but dormant. Despite fears of layoffs and artificial intelligence, it's clear that changing jobs is still a possibility for many.
More from Money:
Employers Are Contributing a Record Amount of Money to Workers' 401(k) Accounts
More Employers Are Loosening Drug Policies to Fill Jobs — Even the Federal Government
Job Satisfaction Is at an All-Time Low, and Young Workers Are Especially Stressed Out