How Better Pay for Women Would Kickstart Amazing Economic Growth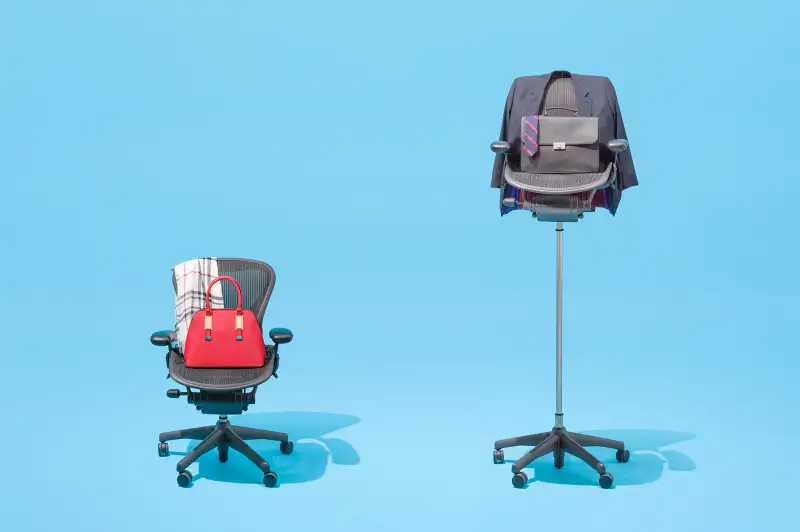 Photograph by Jeff Harris
Full gender equality in the workplace could boost the U.S. economy by a staggering $4.3 trillion in about a decade, a new study found.
Such an economic boost could only occur, however, if the country took all necessary steps to increase women's participation in the economy, including hiring more women in high-pay sectors and paying women wages that are equal men, according to the study, which was conducted by McKinsey Global Institute.
At the same time, the study's authors have admitted that achieving the $4.3 trillion figure is largely fantasy because "barriers hindering women from fully participating in the labour market make it unlikely that they will attain full gender equality within a decade."
Currently women in the U.S. make up 46% of the workforce, but account for just one fifth of the country's annual GDP because of that lack of high paying, full-time work. Women account for 42% of full-time jobs and 64% of part-time jobs, and are more likely than men to be working in "lower-productivity sectors such as health, social work and education, and less likely to be employed in higher-productivity sectors such as manufacturing and business services," according to a TIME article the study's authors wrote called the 5 Myths About America's Gender Gap.
Read Next: The Truth Behind the Wage Gap
According to the study, in order for the nation to see the most economic benefit possible, women would need to hold more high-paying, full-time jobs. The study estimates that if every state matched the nation's top state in terms of job growth for women, the country's GDP would rise by $2.1 trillion by 2025. That's 10% better than our usual rate of growth, or the equivalent of adding an economy the size of Texas.
In this scenario, each state would see a GDP jump of at least 5 percent—and up to 13 percent—by improving gender parity to that level. But getting there requires businesses and local governments to make a $475 billion investment to create an additional 6.4 million new jobs beyond the 10 million already projected to be added, thereby increasing female labor participation would increase from 64% to 74% by 2025.
While achievable, this goal is unlikely. In the past three years, the U.S. has added roughly eight million jobs, mostly low-paying. The study also said that women could add more to the economy if the amount of time they spent on unpaid work, such as routine household chores, was reduced, and if more women were trained and promoted to higher-skilled leadership and management roles.
Read Next: See Which States Have the Biggest Wage Gap

Global Impact
It's hardly just the U.S., though, that has a ways to go in improving workplace equality. "A best-in-region scenario in which all countries match the rate of improvement of the fastest-improving country in their region" could add $12 trillion to the global economy by 2025, an 11% boost, the report states. Such an amount is equal to the size of current GDP of Germany, Japan, and the United Kingdom combined.
If women played an identical role in labor markets to that of men, or a "full potential" scenario as MGI called it, as much as $28 trillion could be added to the global economy. That 26% increase would be about the size of the combined Chinese and U.S. economies today.
In 46 of the 95 countries the report analyzed, the "best-in-region" scenario improved annual GDP by more than 10% over the business-as-usual case, including for the U.S. India and Latin American countries would see the biggest boost.
Read Next: The Gender Pay Gap Haunts Women in Retirement Too
"Gender inequality is not only a pressing moral and social issue but also a critical economic challenge. If women—who account for half the world's working-age population—do not achieve their full economic potential, the global economy will suffer," the report said.