The Gender Pay Gap in 3 Scary Lists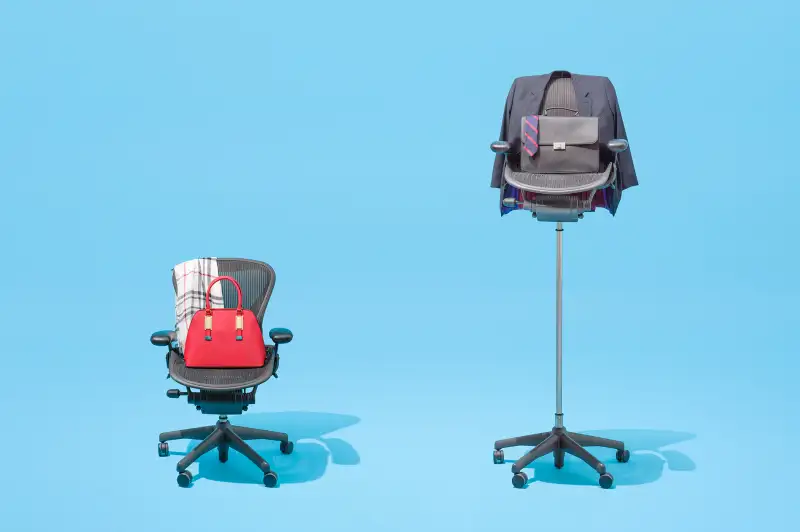 Photograph by Jeff Harris; Prop Styling by Renee Flugge
It's often said that on the whole women earn less than men for the same work—about $0.78 for every dollar a man makes. But that's an average. In some cases, according to data provided to Money by the website Glassdoor, the gender pay gap is actually worse. In some jobs the gender pay gap is less than 1%. And in some jobs the gender pay gap is actually reversed, with women earning more than men.
The study controls for many of the reasons cited for the gendered wage imbalance: age, education, years of experience, industry, occupation, location, firm size. Holding all those factors equal, women still take home smaller earnings: 8% less in base pay and 11% less in total compensation than men.
The Glassdoor study even went a step further and controlled for job title and company -- and the wage gap remains. The difference shrinks to a 5.4% in base pay and 7.4% in total compensation, but that's "a notable and significant gap for which there appears to be no explanation," as Glassdoor says in its press statement. You can read the full study here.
In some occupations, the wage gap, even after holding all things equal, is five times greater than that 5.4% average difference, as is the case for computer programmers and chefs. Still in some jobs the gap is less than 2%, and in a handful of jobs women out-earned men, though only by about 8% at the most female-friendly occupation: social worker.
Below are the full lists for the 10 jobs where women face the most wage discrimination and the least, along with the fields where men may find themselves coming up short on earnings.
Jobs Where Women Earn Less
Computer Programmer
28.3% base pay difference
Women earn $0.72 for every $1.00 men earn
Chef
28.1% base pay difference
Women earn $0.72 for every $1.00 men earn
Dentist
28.1% base pay difference
Women earn $0.72 for every $1.00 men earn
C-Suite(e.g.: Chief Executives, Chief Financial Officers)
27.7% base pay difference
Women earn $0.72 for every $1.00 men earn
Psychologist
27.2% base pay difference
Women earn $0.73 for every $1.00 men earn
Pharmacist
21.8% base pay difference
Women earn $0.78 for every $1.00 men earn
CAD Designer
21.5% base pay difference
Women earn $0.78 for every $1.00 men earn
Physician
18.2% base pay difference
Women earn $0.82 for every $1.00 men earn
Optician
17.3% base pay difference
Women earn $0.83 for every $1.00 men earn
Pilot
16.0% base pay difference
Women earn $0.84 for every $1.00 men earn
10 Jobs Where Women Earn About the Same
Event Coordinator
0.2% base pay difference
Women earn $1.00 for every $1.00 men earn
Logistics Manager
0.4% base pay difference
Women earn $1.00 for every $1.00 men earn
Food Services Professional
0.4% base pay difference
Women earn $1.00 for every $1.00 men earn
Internal Medicine Resident
0.6% base pay difference
Women earn $0.99 for every $1.00 men earn
Technical Coordinator
0.7% base pay difference
Women earn $0.99 for every $1.00 men earn
Supply Chain Specialist
1.0% base pay difference
Women earn $0.99 for every $1.00 men earn
Academic Counselor
1.0% base pay difference
Women earn $0.99 for every $1.00 men earn
Clinical Dietician
1.3% base pay difference
Women earn $0.99 for every $1.00 men earn
Field ServicesProfessional
1.4% base pay difference
Women earn $0.99 for every $1.00 men earn
Hardware Engineer
1.9% base pay difference
Women earn $0.98 for every $1.00 men earn
10 Jobs Where Women Earn More
Social Worker
+7.8% base pay difference
Women earn $1.08 for every $1.00 men earn
2. Merchandiser
+7.6% base pay difference
Women earn $1.08 for every $1.00 men earn
Research Assistant
+6.6% base pay difference
Women earn $1.07 for every $1.00 men earn
Purchasing Specialist
+5.5% base pay difference
Women earn $1.06 for every $1.00 men earn
Physician Advisor
+2.4% base pay difference
Women earn $1.02 for every $1.00 men earn
Communications Associate
+2.2% base pay difference
Women earn $1.02 for every $1.00 men earn
Social Media Professional
+1.9% base pay difference
Women earn $1.02 for every $1.00 men earn
Health Educator
+0.9% base pay difference
Women earn $1.01 for every $1.00 men earn
Procurement Professional
+0.8% base pay difference
Women earn $1.01 for every $1.00 men earn
Business Coordinator
+0.5% base pay difference
Women earn $1.01 for every $1.00 men earn