Workers Are Moving to These 5 U.S. Cities More Than Anywhere Else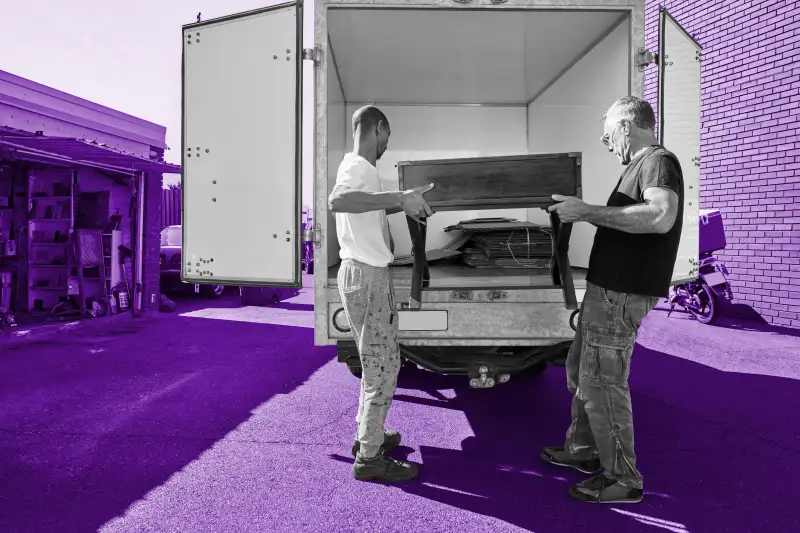 Throughout the pandemic, remote work has granted some employees the luxury to move around the country — often to more affordable cities, into larger homes or both.
Remote workers are expected to continue their migration in 2023, new data suggests, but the destinations are starting to change.
What the research says
While it may be surprising, Americans have actually been moving less frequently the past several years, according to the National Association of Realtors. Unsurprisingly, Florida and Texas attracted the most out-of-state residents last year, while California, New York and Illinois lost the most people due to out-of-state moves.
Of those who have moved recently or are considering a move this year, new data shows that remote workers are the ones leading the way:
Last year, 27% of fully remote workers and 31% of hybrid remote employees moved, compared to 17% of on-site workers, according to an Apartment List survey of 6,000 U.S. workers.
Fully remote and hybrid workers were also far more likely to tell Apartment List that they are planning to move in 2023, indicating that the great migration of remote workers is going to continue.
27% of on-site workers told Apartment List that they are planning to move in 2023 — whereas 36% of fully remote workers and 44% of hybrid workers said the same.
Where workers are moving to and from
Earlier in the pandemic, when many employees got their first taste of remote-work freedom, lots of them fled major expensive cities like New York, Chicago, San Francisco and Seattle in favor of the suburbs or cheaper metros.
Data from the job site LinkedIn shows that dynamic is starting to change, and workers are beginning to leave smaller towns in favor of some of those very same cities that saw an exodus.
LinkedIn boasts nearly 200 million U.S. users and can track when they change jobs and move to different cities. It uses this data to compile migration reports.
Here are the five cities where workers are fleeing, according to LinkedIn's February 2023 workforce report:
Wenatchee, Washington
College Station-Bryan, Texas
Tallahassee, Florida
Portland, Oregon
Springfield, Massachusetts
And here's where the most workers are moving:
Austin, Texas
San Francisco Bay Area, California
Seattle, Washington
Tampa Bay, Florida
Nashville, Tennessee
Austin and Tampa have consistently seen an influx of new residents in recent years. What's notable is that some cities that experienced population decreases in the recent past are quickly regaining workers.
For example, San Francisco was among the top 10 cities losing the most people in a report from LinkedIn in February 2022. One year later, it's the No. 2 place gaining the most workers in the country.
What could be influencing the trend: The housing markets in San Francisco and Seattle have seen the biggest price drops recently, potentially luring back some remote workers who were fleeing the high cost of living. Return-to-work orders by Twitter, Google, Apple, Starbucks and other major employers headquartered in those areas may also be behind the trend.
More from Money:
The 3 Best Money Moves for February
The 9 Best Moving Companies of 2023
The 10 Cities Where It's Easiest to Find a Home Under $200,000