The 10 Cities Where It's Easiest to Find a Home Under $200,000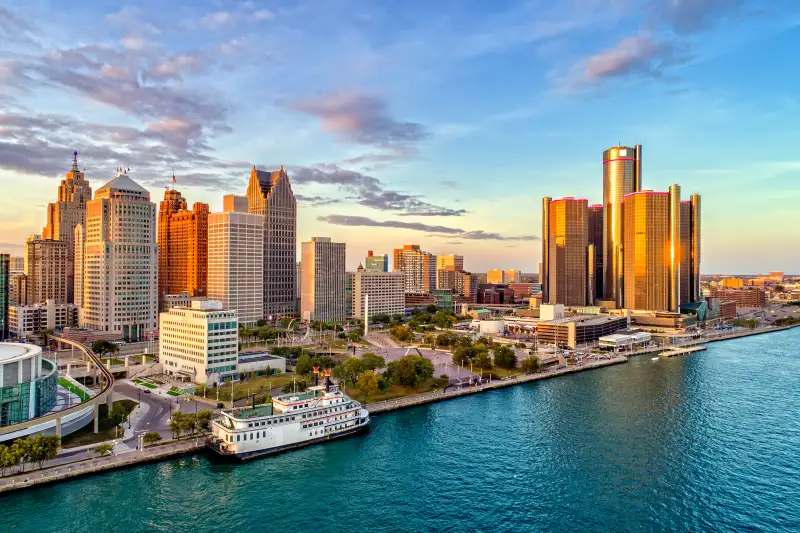 Even with falling home prices in recent months, the national median cost of a house is still up around $400,000. But potential buyers stressed out by the lack of affordability in the housing market can still find homes priced under $200,000 — they just need to know where to look.
What the research says
To find the housing markets with the most affordable homes, Realtor.com analyzed listing data for the top 100 metros in the country, looking for those with both the highest number and the highest percentage of listings under $200,000. The two data points were then averaged together to determine the ranking order.
Most of the cities on the list are located in the middle of the country and are traditionally more affordable housing markets compared to coastal cities.
The typical monthly payment on a $200,000 home, making a down payment of 10% and not including insurance, HOA fees and taxes, is $1,200 — much lower than the average monthly payment of around $1,900.
Cities with most home listings under $200,000
Detroit, Michigan: 3,296 listings under $200,000
Pittsburgh, Pennsylvania: 2,026 listings under $200,000
Cleveland, Ohio: 1,598 listings under $200,000
St. Louis, Missouri: 1,622 listings under $200,000
Baltimore, Maryland: 1,202 listings under $200,000
Birmingham, Alabama: 873 listings under $200,000
Chicago, Illinois: 3,662 listings under $200,000
Memphis, Tennessee: 711 listings under $200,000
Indianapolis, Indiana: 879 listings under $200,000
Rochester, New York: 923 listings under $200,000
Keep in mind
There are a number of reasons why a home might be priced low, and just because a house is listed at a cheap price does not mean it's a good value. It's essential to research the neighborhood where a listing is located to see how that home compares to others in the area. The age and condition of the home are key factors as well when you're looking to buy a house.
Some of the more affordable homes in these cities may be old and need a lot of repairs or may be located in aging neighborhoods that still haven't been revamped.
You may find houses that have been renovated but are located in up-and-coming neighborhoods that may have a mix of older and newer homes.
More From Money:
Best Mortgage Lenders of February 2023
'Everything is Negotiable': 5 Ways Homebuyers Can Take Advantage of Today's Market
5 Cities Where Home Prices Dropped the Most From Their 2022 Peak