The World's Best University Isn't in the U.S., According to a New Ranking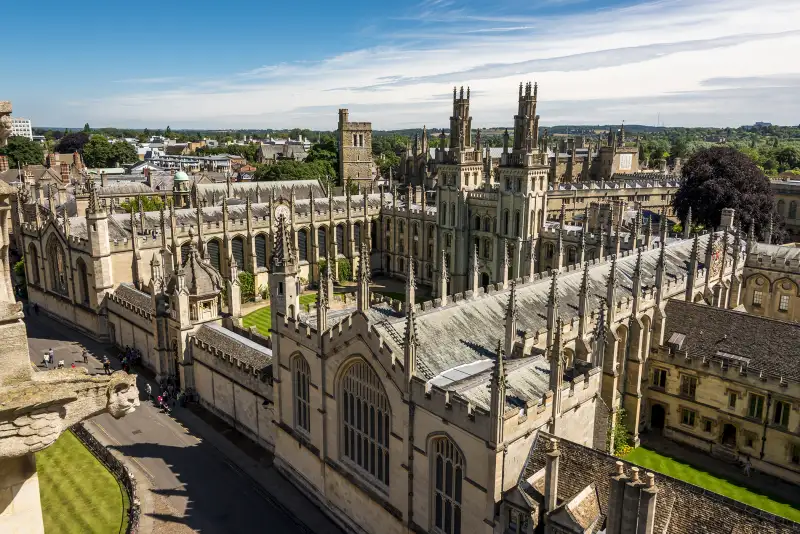 David Williams—Getty Images/Gallo Images
Sorry America, you've been demoted.
In its just-released World University Rankings, Times Higher Education lists The University of Oxford as the best school in the world, the first time in the rankings' 13-year history that an American school hasn't carried the honor. Oxford nudged the California Institute of Technology out of the top spot, which has nabbed the top spot for the last five years in the British paper's rankings.
The school's big win is a result of broadened research capabilities. The ranking places a special emphasis on research and research funding, and Oxford blows the competition out of the water:
It's also cheaper than many leading American schools. Oxford's published price for the 2016-17 year is £22,430 (currently $29,338 in U.S. dollars); Stanford's is $47,331. Without accounting for annual increases, Oxford undergraduates would pay $88,014 over three years for their degree; Stanford's, $189,324 over four years.
Read More: Should You Go to College in England?
Schools in China have also climbed the ranks this year, thanks, in part, to investments designed to fetch Chinese and Chinese-American researchers from American universities, the Wall Street Journal noted. The top Chinese universities include: Peking University in Beijing (29), University of Hong Kong (43) and Hong Kong University of Science and Technology (49). By comparison, New York University and Brown University ranked 32 and 51, respectively.
While Oxford won top honors this year, the U.S. has more schools on the list than any other country, grabbing one-third of the top 200 spots. As in years passed, American schools also dominated the top 10.
Here are the top 10 schools in the world:
University of Oxford (U.K.)
California Institute of Technology (U.S.)
Stanford University (U.S.)
University of Cambridge (U.K.)
Massachusetts Institute of Technology (U.S.)
Harvard University (U.S.)
Princeton University (U.S.)
Imperial College London (U.K.)
Swiss Federal Institute of Technology Zurich (SUI)
University of California, Berkeley/University of Chicago (U.S.)