Why a Hyped New Lottery Game Went Bust in a Hurry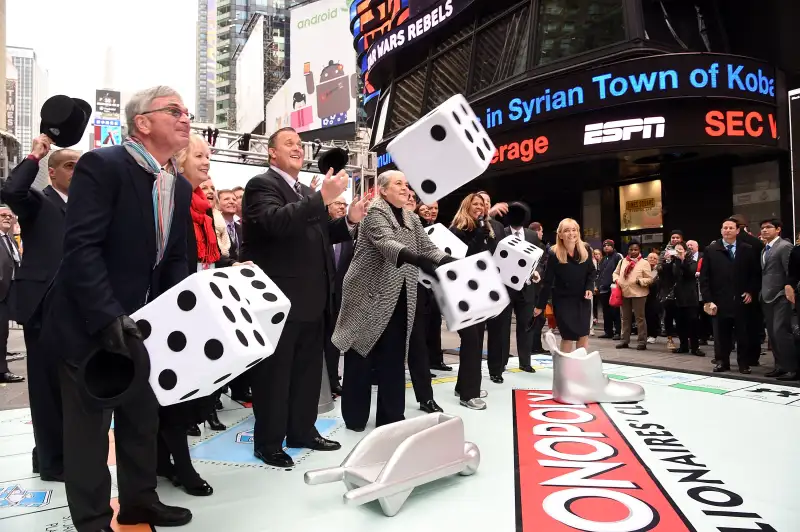 Andrew H. Walker—Getty Images
State lottery sales have largely gone flat at the same time that much of the country has come to rely more and more on the revenues sanctioned gambling provides. To boost sales, state lottery commissions are constantly trying to capture the imagination (and dollars) of players by rolling out exciting new games. As one economist explained to the St. Louis Post-Dispatch this past summer, a lottery game "follows a life cycle like any product… You get this increase in sales. It peaks. People get used to it, and then you get this slowdown."
Hence the need to regularly create and market new lottery games, like the Monopoly Millionaires Club, introduced in 23 states in October as the first multi-state lottery game to hit the scene in 12 years. At the time, state lottery commission press releases (like one published for Arizona) and news outlets in participating states (such as New Jersey) had trouble explaining all of the game's particulars. It was a "two-pronged game," but with potentially multiple winners and "three different ways to win a million dollars," and each ticket came with a series of numbers as well as a traditional Monopoly property, like Marvin Gardens or B&O Railroad. Anyone with a ticket matching all six numbers would win the jackpot (starting at $15 million), and when a jackpot was awarded, other randomly selected players would win $1 million apiece. But if nobody won the jackpot, nobody else was eligible to win $1 million either.
Oh, and players were supposed to enter an online sweepstakes to win a trip to Las Vegas to be on the associated TV show, to be hosted by Billy Gardell (Mike on "Mike & Molly"), where more millions could be awarded. And each ticket cost a pricey $5. "This $5 price point strengthens the game's play value while differentiating it within lottery draw game portfolios," the Arizona press release explained. Whatever that means.
From the get-go, people were puzzled. "Monopoly Millionaires' Club is like a cross between Powerball, the Pennsylvania Lottery's Millionaire Raffle, and McDonald's Monopoly game, which makes people collect various game pieces," one Philadelphia Inquirer writer summed up. "Plus, there's a TV show," and unlike popular scratch-off lottery tickets, "there's nothing 'instant' about" about the Monopoly game. While it could possibly pay off big-time for players, the game was so confusing it might "set records for people who fail to realize they won, as well as people who mistakenly think they did."
Turns out people don't like confusing lottery games involving delayed gratification, and they certainly don't like forking over $5 a pop to play such games. Citing "sales that have not met the lottery industry's projections," Texas announced last week that it was suspending the Monopoly game, and all other states followed suit recently. By December 26, the game will disappear nationally. To borrow from Monopoly lingo, this game is going indefinitely to jail. Do not pass Go; do not collect $200—or any amount.