You Can Now Return Amazon Purchases at a Real Store
Money is not a client of any investment adviser featured on this page. The information provided on this page is for educational purposes only and is not intended as investment advice. Money does not offer advisory services.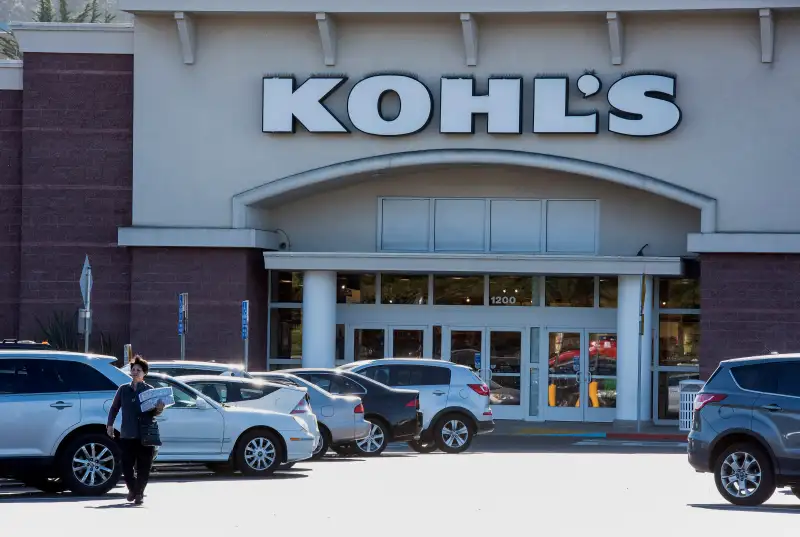 David Paul Morris—Bloomberg via Getty Images
It's not just cities that are lining up to do business with Amazon.
A surprising number of bricks-and-mortar retailers including Home Depot, Lowe's, Bloomingdales, and Sears (just to name a few) either sell their goods on Amazon.com or have agreed to sell Amazon products such as the Kindle or Echo in their stores.
Yes, these are the same bricks-and-mortars retailers that the e-commerce giant is effectively trying to put out of business.
The latest company to join the list of retailers sleeping with the enemy is Kohl's, the struggling department store chain whose sales have declined 3% since 2012.
But Kohl's is embracing Amazon in a far more meaningful way.
In a risky test of the theory that you should keep your friends close and your enemies closer, Kohl's last week began accepting and processing returned merchandise for Amazon in 82 of its stores. What's more, it has created 1,000 square-foot areas within 10 of its stores in Chicago and Los Angeles dedicated to showcasing and selling Amazon smart-home products like the Echo or Kindle.
Those Amazon Smart Home Experiences "will be staffed by Amazon employees, feature Amazon devices, showcase smart home products, and facilitate scheduling of home services," noted Baird senior research analyst Mark Altschwager.
Kohl's chief merchandising and customer officer Michelle Gass, who will become the company's CEO in May, told CNBC that the partnership is "an example of two companies that can leverage each other's strengths."
Dana Telsey of Telsey Advisory noted in a recent report that this is an example of Kohl's "playing offense" despite the retail industry's widespread struggle to grapple with the shift to online.
And yet, it's much easier to understand how consumers and Amazon benefit from this partnership than Kohl's.
How Consumers Win
Consumers, for instance, get convenience. They get to interact with Amazon products physically at stores before making a purchase, which might be just the incentive needed to get them to join the Amazon ecosystem.
They can now buy Ikea furniture or Kenmore appliances online without having to schlep to those stores. With the Sears deal, in fact, Sears will develop Kenmore smart appliances that can be controlled through Amazon's Alexa personal assistant.
And they can return online purchases they've made on Amazon while running errands at the mall at Kohl's.
How Amazon Wins
Right now, one of the few traditional retailers that's managing to keep up with Amazon is Walmart, which is expecting to see its online sales grow 40% this year.
The world's largest retailer recently acquired the online e-tailer Jet.com and is expanding its online food pickup and delivery capabilities in an effort to compete more directly with Amazon.
The one experience that Amazon hasn't been able to offer customers that Walmart could is in-store pickup and returns. Walmart, in fact, recently announced that it would begin offering "30-second returns" for online purchases at Walmart locations.
For Amazon, this is where the Kohl's partnership comes in. The department store chain is making it easier for Amazon customers to do more of their shopping online by serving as Amazon's back office for returns.
At the same time, Kohl's is helping Amazon sell devices that will make it even easier for customers to shop online, making the Amazon experience even more appealing.
So What's In It for Kohl's?
It's less clear, though, how Kohl's benefits from this arrangement, other than extra foot traffic expected from Amazon customers.
That seems to be what management is hanging its hat on — that as Amazon customers walk through a Kohl's department store to return an Amazon-purchased item, they might see a jacket or a toaster oven that catches their eye and buy it while they're at Kohl's.
And that could very well improve sales. But for that to happen, Kohl's would have to price its merchandise more aggressively than Amazon. After all, that customer could just as easily see something they like, take out their smart phone, and buy it via Amazon's mobile app and have it delivered to their front door in two days or less.
That's why allowing Amazon to boost flexibility in servicing online orders seems an odd area for a retail-assist.
What's more, in the retail space, Amazon's partnerships seem to eventually benefit one company: Amazon.
Prior to becoming the ever-present deliverer of goods it is today, Amazon used to attract retailers by essentially running their online presences. Target, back in 2001, partnered with Jeff Bezos's company, to sell and ship Target products.
Target finally moved online operations in-house in 2011 as revenue growth declined from 13% in 2006 to 4% that final year. Amazon's sales, on the other hand, grew 349% in the same five-year period, as it positioned itself as one of Target's greatest threats.
It's not the only instance of retailers getting into bed with Bezos only to see it backfire. In 2000, Toys "R" Us signed a 10-year deal with the Seattle company to become the primary toy provider on the website.
The good vibes lasted less than a year. Shortly after the deal was in place, Amazon moved away from exclusive retailer arrangements preferring more competition on the platform. That's not what Toys "R" Us signed up for. By 2004, it sued Amazon. The two sides settled in 2009, with Amazon paying $51 million in retribution.
The partnership was meant to protect Toys "R" Us. It didn't help. They filed for bankruptcy last month.
It's too early to tell how this will turn out for Kohl's.
If things go well, some market watchers think it could even possibly lead to Amazon acquiring Kohl's, since Amazon needs square footage to help combat Walmart's digital efforts. Yet does Kohl's have the cool or aspirational image that a Whole Foods does?
Until a merger materializes, this is the perfect deal for Amazon, since Kohl's takes all the risk.