Think Your Kid's Soccer League Is Too Expensive? Here's Which Youth Sports Cost the Most (And Least)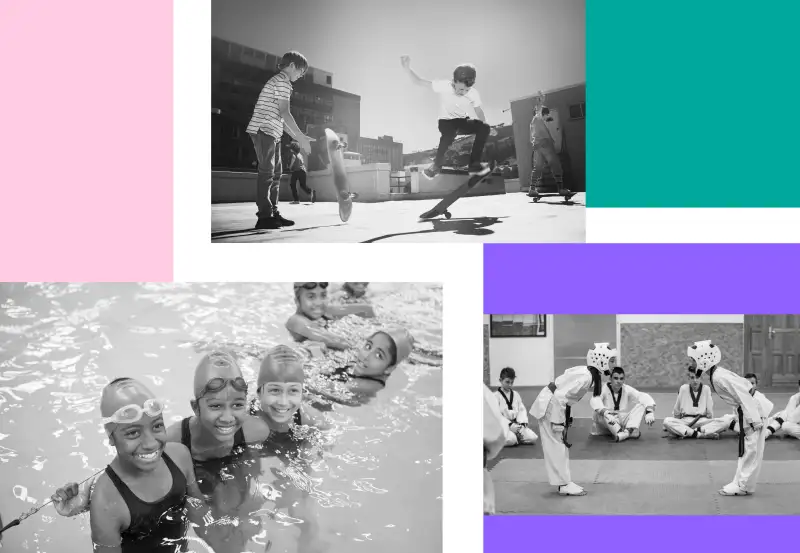 Sports can help kids stay fit, build character and make lifelong friends along the way. But if you're not careful, they can also upend your family budget.
On average, families spend nearly $700 a year on each child's athletic participation, according to a new survey of over a thousand parents, conducted by The Aspen Institute and Utah State University. For one sport, that average figure is upwards of $2,500 — equivalent to the price of a good used car, or an average-sized tax refund.
Prices are also on the rise, and it could be what's causing kids to drop out of extra curricular activities at an earlier age, or not even participate in the first place. In fact, the share of 6- to 12-year-olds who played team sports on a regular basis was down from 45% in 2008 to 38% in 2018, according to separate research referenced in the survey.
Per the families, who represented all 50 states and a range of sociodemographic backgrounds, the average annual cost to put one child in a single sport was $693. (The child had to be under 18 and have had a minimum of 35 practice, training, or competition days within the specified 12-month period to be considered for the survey.)
That rate varies from sport to sport, with different expenses taking up the bulk of the cost. Equipment was the biggest expense for skiing and snowboarding, while in most others it was travel. Ice hockey parents paid the most overall -- $2,583 a year on average. They also paid the most right out of the gate, with $634 in average registration fees.
But it's important to note that the costs vary drastically from family to family too, leading to a wide range in overall costs within each sport.
Brand new high-end equipment, private lessons, extra training camps — these are the kinds of things only a fraction of families can afford. And for some kids -- in sports like tennis, gymnastics, swimming, and ice hockey -- that can mean up to tens of thousands of dollars a year.
But the chart also shows that it's possible to let your kids play any of these sports for free. This, of course, is easier to do in some sports than others: It was more common for families to say they paid nothing for track and field than for skiing and snowboarding.
At the end of the day, if your goal is solely to get your kids active, look to these extracurriculars for a long term athletic experience that will cost you less: