10 Celebs (Besides Sting) Who Cut Their Kids Out of their Wills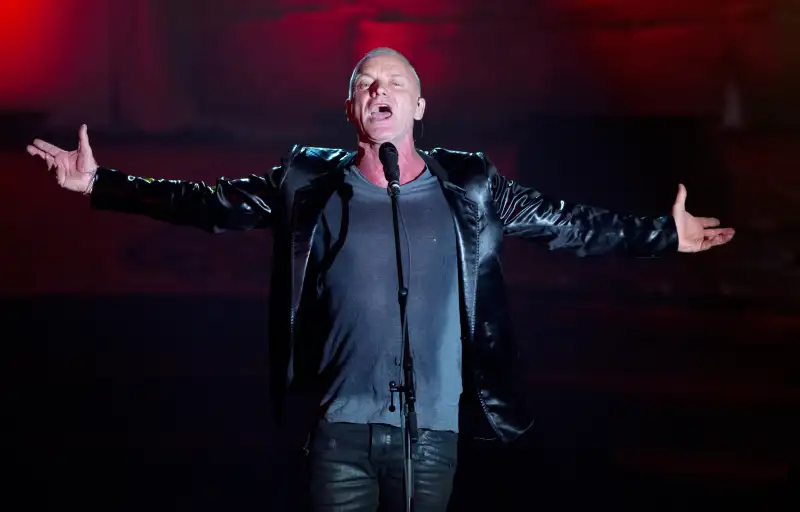 So much for fields of gold. Looks like the six children of pop singer Sting won't be getting much out of their old man, whose estimated worth has been placed at around $300 million.
The 62-year-old musician didn't put this message in a bottle: He told the press. In an interview published this past weekend in England's Mail on Sunday newspaper, Sting—f.k.a. Gordon Sumner—explained that he wasn't planning on leaving any trust funds for his progeny. "I told them there won't be much money left because we are spending it," the paper reported him saying.
Beyond explaining that much of his money is already committed, the former Police frontman also said he wouldn't want an inheritance to be "albatrosses round their necks."
"Obviously, if they were in trouble I would help them," he added. "But I've never really had to do that. They have the work ethic that makes them want to succeed on their own merit."
He's not the only celebrity who has decided against giving his entire fortune to his kids. Below are 10 other boldface names who've either said they'll write their kids out of their wills or give them only a small slice of their very big pies. (Many of these folks are disinheriting their kids for humanitarian reasons.)
Of course, you don't have to have mega-bucks to be concerned about how your kids will handle an inheritance. A fairly recent survey from WealthCounsel found that 35% of people are crafting their estate plans to avoid mismanagement of money by their heirs. But if that's your worry, keep in mind that there are things you can do to ensure that your kid doesn't squander your hard-earned funds.