'It Took 3 Years To Find a Home in a Good School District:' A Buyer's Story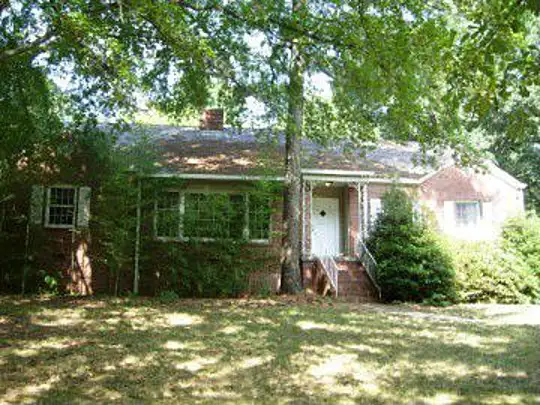 All Paul and Cassie Wilcox wanted was a home in a good school district in Atlanta. Three years, numerous house hunting drives and an emotional appeal later, the Wilcox family is finally ready to move into their new home in the Morningside neighborhood of Atlanta. This is the story of their House Hunt.
They grappled with a classic dilemma: staying in an affordable neighborhood with poor schools or moving to a good school district with pricier homes.
The neighborhood we lived in didn't have a a great public school system. So, as soon as our son, Connor was born, we started looking for homes in neighborhoods with good public schools. There aren't a whole lot of those in Atlanta. We considered staying where we were but private schools are expensive as college. So we decided to move out.
They settled on their neighborhood, but it took a year to find a home that suited their budget.
We would drive out to Morningside often, surveying the place and just looking at houses. Finally we figured that being in the car all the time wasn't going to work out and we had to make up our mind. (Notes their agent Danielle Coats, "It usually takes only three to four months to find a house.")
Be Featured Here: Tell Us Your Home Buying Story!
Financially, things came together, though it's a stretch.
My software business took off right about the time we planned to move. That gave us the confidence that we could do it. I now work two jobs — one as a systems architect at a financial services firm and my own firm.
Then they had to win the actual house.
It's a very competitive area. We knew we had to make an aggressive offer and offered full price only to find out that we were up against four all-cash offers. We decided to write a nice letter to the seller, who was a kind, elderly woman. We told her that we wanted our son to go a good school and make the home special and raise our family there. And, it worked. We got a response in 10 days and another two weeks to close.
The list price was $469,900 and I was able to put down 28% of that.
They actually sold their house in October (for $245,000) and had to rent for three months while working on the new home.
Properties in Morningside have a good resale value. I know that if I were to sell my house tomorrow, I'll make a profit.
More House Hunts:
'At 27, I'm the First of My Friends to Own a Home'
'I Have $1M in Investments and I Couldn't Get a Mortgage'