'At 27, I'm the First of My Friends to Own a Home:' A Buyer's Story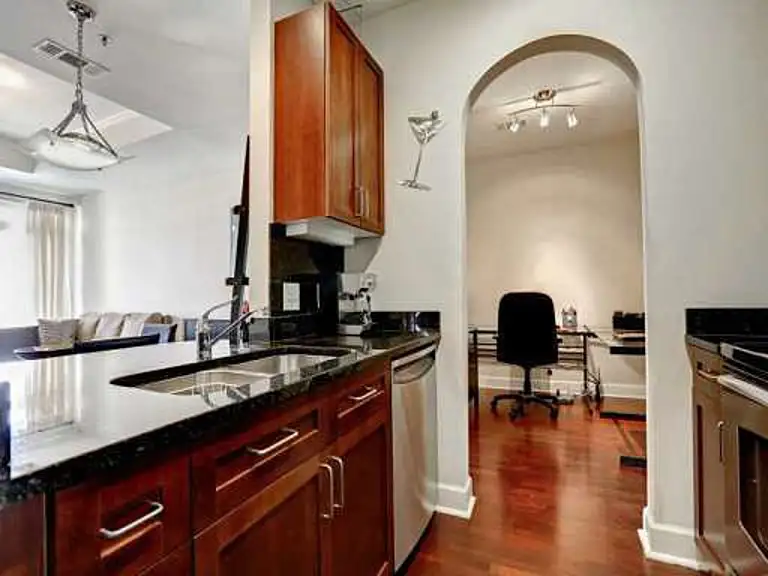 When Nathan Davenport moved from Birmingham to Atlanta three years ago, he was fairly certain he wanted to make Atlanta his home for at least a while. So the sales associate with AT&T recently closed on a condo in the Buckhead neighborhood of Atlanta, two blocks from a new mega-development bringing 80 high-end retailers to the area by the end of the year. Just shy of 27 and single, Davenport is the first among his friends to own a home. This is the story of his House Hunt.
He knew exactly what he wanted.
I knew that I am not going to change my job anytime soon. I knew that I wanted to be around people and have stuff to do. Buckhead seemed really attractive with all the stores coming for the first time. I wanted grocery stores and restaurants within walking distance, like in New York. And, I knew that I did not need a lot of space.
I figured property rates will go up, which also motivated me to buy a condo in the neighborhood. And the commute to work is an ideal 15 minutes.
Although he was looking at condos, he did not want to compromise on amenities.
I wanted hardwood floors and granite kitchen tops. And, this might sound weird coming from a guy -- but a walk-in closet. I definitely wanted one. I did not like the modern open bedroom, loft-like apartments that I saw.
Once he found his ideal condo, he waited five months for the exact unit to become available.
I started looking at places in August last year and purchased the place in April this year. The unit with the floor plan I wanted had just sold out, and it took five months for another one to get on the market. As soon as it did, I put in my bid, even without actually looking at the unit.
He bid the asking price of $205,000. But then ...
The appraisal valued it at $190,000. I changed my bid to $195,000 and closed the deal. I put down 5%, most of what I had saved and the rest is financed through a mortgage.
I wouldn't say I want to live here long-term. When I get married, I might want to move out. I will rent out this place then. I might think of buying my next house in five to eight years. But I definitely want to stay in Atlanta, preferably in this neighborhood.