Here's What $20 Million Stashed Inside a Mattress Looks Like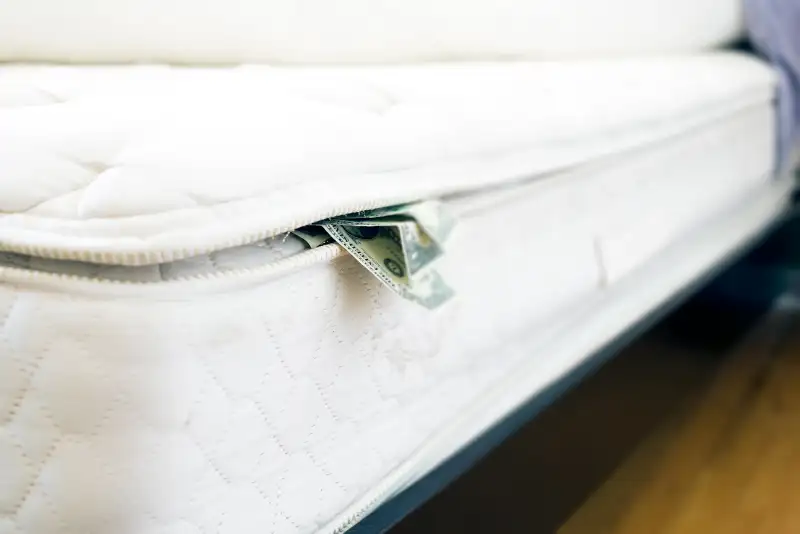 It's a question many of us would be lucky to face: Where to stash $20 million in cash? For Cleber Rene Rizerio Rocha, a 28-year-old Brazilian national, the answer was right in his bedroom.
Unfortunately, it wasn't as good as a solution as he thought: Federal agents discovered $20 million in 20s, 50s and 100s hidden inside Rocha's box-spring mattress earlier this month, according to a criminal complaint from the U.S. Attorney's Office in Boston. Rocha is implicated in what is said to be the largest pyramid scheme ever uncovered by the Feds, according to the number of victims involved. On Monday, the Attorney's office Tweeted a photo of the haul.
Rocha, the Feds say, had been acting as a courier in an alleged plot to launder millions gained from unwitting customers who were paying a $1,425 fee to act as agents of a phone company called TelexFree. Their task was to help post online ads, but the ads were never actually published, according to a Boston Globe report. Instead, the heads of TelexFree simply pocketed the fee money. The Globe said the scheme ensnared nearly 1 million people around the world before collapsing in 2014.
One of the ringleaders of the scam has already pleaded guilty, while another remains in hiding in Brazil. The investigation has been ongoing, and recently, the U.S. Attorney's complaint states, a would-be launderer asked to transfer millions in TelexFree money to Brazil began cooperating with the Feds.
Rocha gave this launderer a suitcase he said contained $2.2 million during an hour-long meeting at a restaurant in west Boston, the Globe reported. But before arresting Rocha for money laundering, federal agents followed Rocha to an apartment complex in Westborough, Mass.
"That night," the complaint continues, "federal agents searched an apartment at the Westborough complex and seized a massive stockpile of cash hidden in a box spring."
Rocha has been charged with one count of conspiring to commit money laundering.