More Than 200 People are Sick From a Parasite Discovered in Del Monte Vegetables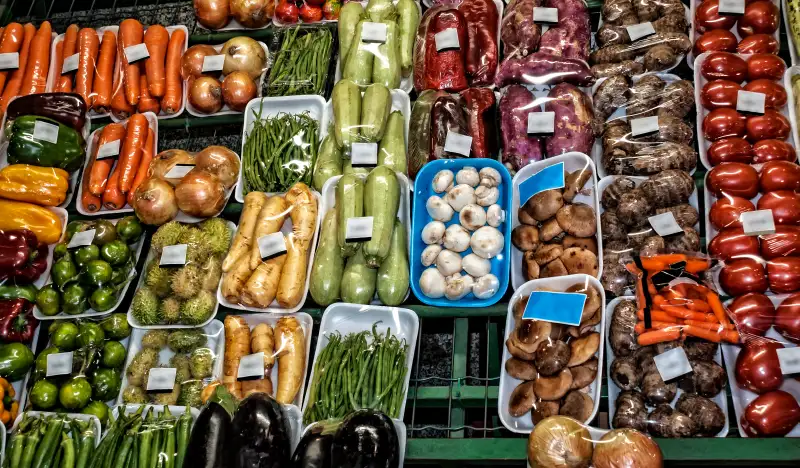 Rebeca Mello - Getty Images
Hundreds of consumers who purchased Del Monte Fresh Produce pre-packaged vegetable trays have been infected by a microscopic parasite known as Cyclospora cayetanensis.
The outbreak of the parasitic intestinal infection has caused seven people to be hospitalized, though no deaths have occurred, according the Centers for Disease Control and Prevention. So far, 212 cases of the infection have been confirmed in multiple states.
Del Monte has recalled 6 oz., 12 oz., and 28 oz. vegetable trays containing fresh broccoli, cauliflower, celery sticks, carrots and dill dip with a "Best If Enjoyed By" date of June 17, 2018. The recalled products were sold in Illinois, Indiana, Iowa, Michigan, Minnesota and Wisconsin, but so far only consumers in four states — Iowa, Michigan, Minnesota and Wisconsin — have reported coming down with the cyclosporiasis infection.
A majority of the consumers who contracted the illness reported purchasing the Del Monte vegetable trays at Kwik Trip convenience stores, the CDC says, but the trays were also sold at Kwik Star, Demond's, Sentry, Potash, Meehan's, Country Market, FoodMax Supermarket, and Peapod. The infected vegetable trays were packaged in "clear, plastic clamshell containers."
You can check whether you need to throw away any Del Monte pre-packaged vegetable trays you have may have bought since the end of May by their UPC codes:
Recalled 6 oz. Del Monte Fresh Produce vegetable tray UPC code: 7 1752472715 2
Recalled 12 oz. Del Monte Fresh Produce vegetable tray UPC code: 7 1752472518 9
Recalled 28 oz. Del Monte Fresh Produce small vegetable tray UPC code: 7 1752478604 3
Symptoms of a cyclosporiasis intestinal infection range from diarrhea, loss of appetite, weight loss, stomach cramps and pain, bloating, increased gas, nausea, fatigue and vomiting, according to the U.S Food and Drug Administration. The parasite can take days or weeks to pass through humans, so consumers may only recently be experiencing the illness.
The CDC's investigation into the contaminated trays is ongoing. If you have any of the vegetable trays in your home do not eat them and throw them away.