4 Reasons This Holiday Shopping Season Will Be Different from the Past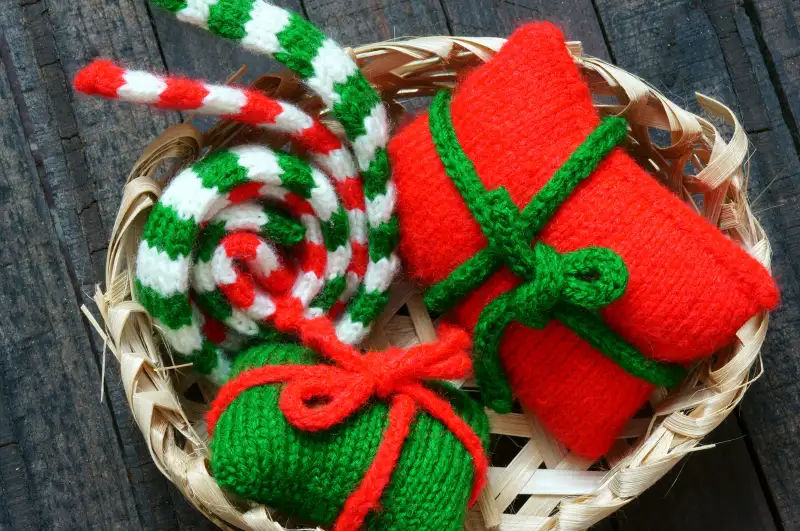 In many ways, the 2015 holiday season will be similar to the last one—and the one before that, and the one before that. People will stress out about what presents to give family and friends. Sales around Black Friday will attract crowds of crazed shoppers, many of whom will make bad purchasing decisions because of the rushed, pressure-filled atmosphere. And far too many of us will wind up swimming in stuff thanks to generous gift-giving traditions. But in a few ways listed below, the holiday season is changing little by little.
1. Consumers Have Gotten Crafty
Thanks to inspiration from visually potent websites like Pinterest and Instagram, Christmas cookies won't be the only homemade gifts this year. Inspired consumers are whipping up things like homemade jam, crafty earrings, knitted ditties, spice rubs and bath salt concoctions to give as holiday gifts. Those who lack the talent, time or inspiration to create their own homemade gifts will let others do the work and purchase from websites such as Etsy and Handcrafted on Amazon.
Why the trend toward the handcrafted gift? It's the anti-gift card—something unique that feels more personal to the giver and recipient alike. Social media helps the case too: It's where people get inspiration for gifts to give, and where people share images of what they give and receive.
2. Experiences Are Gaining on Ties and Sweaters
Every gift has intangible, experiential components—the anticipation, for instance, or the emotions associated with how the new "thing" will enhance one's life or boost one's mood. Ginger, one of the many consumers I've interviewed in my field of research, told me she experiences a thrill whenever she looks at the woven gold bracelet her husband gave her the first Christmas they were dating. "Yes, it's beautiful and I enjoy wearing it in its own right," Ginger said. "But when I look at it I also remember every bit of the excitement I felt when he gave it to me."
MORE: Why Christmas Creep Turns So Many Shoppers into Grinches
Yet when we reach acquisition saturation, the impact of those emotions diminishes. If Ginger's husband gave her a new bracelet every weekend, none of them would match the emotional resonance of that initial gift. What's more, many modern-day consumers feel like they simply have too much. The thrill of new has lost its punch. Look at the staggering recent success of a book about decluttering—here's proof that simplification and stuff-purging is a new religion for some and a message to consider for most.
The antidote to more stuff isn't necessarily no gift-giving whatsoever, but another option: the "experience gift," which ideally provides the emotional lift of a great tangible gift without baggage. Experiential gifts include spa days, surprise weekend getaways, tickets to a favorite sporting event or concert, lessons in rock-climbing or sculpture, and so on. The one thing they have in common is that none results in more clutter—and hopefully they're more memorable and fun than just another sweater or piece of electronica. Again, social media provides gift recipients ample opportunity to share (or for some show-off) their experiences, which makes these kinds of gifts feel more permanent and valuable.
3. Virtual and Real Shopping Worlds Unite
Consumers won't be shopping online or in stores this year -- they'll be browsing and buying in both. Shopping is no longer an either/or, which/when equation. Our social, work and entertainment lives have long been a mashup of online and real-world experiences, and this year our virtual and real shopping worlds become as integrated as the rest of our lives.
In research that I've conducted about technology-enabled shopping, consumers have told me that they wish they could get more of the convenience of online shopping (inventory info, fast check-out, easier searching and social media validation) when they're in stores. Likewise, when shoppers are online they wish they could get a little more service and a better sense of fit and quality like they do in stores. Many retailers have beefed-up technology in both worlds to satisfy those needs.
Since there's still no substitute for Santa, shoppers will visit malls for that essential wish list chat and photo session. Even people without kids will do some physical shopping to see holiday windows and perhaps enjoy a whiff of pine and all the other traditional allures of the holiday season. Overall, however, foot traffic in shopping centers has been steadily declining during holiday seasons, and it's expected that trend will continue this year. Mall traffic on any single day will be diluted not only because of more online buying, but also because consumers start their holiday shopping earlier nowadays, and the typical customer goes shopping in shorter bursts as opposed to the marathon days of the past. And it's the retailers who provide shoppers with exactly what they want—great deals that are easy to buy, and great services available seamlessly online and in-store—that'll have successful holiday seasons.
4. It's the Season of Buying, Not Just Giving
According to the National Retail Federation, nearly 60% of consumers will buy things for themselves during holiday shopping outings, and the increase in the amount spent on "self-gifting" is expected to outpace the rise in gift purchases this year. There are several reasons why this isn't just because people are greedy. The holidays have developed a reputation as the best time of the year to buy nearly everything. Consumers tell me they find better merchandise selection, better inventory, and better prices during the holidays.
What's more, shoppers are no longer tied to traditional purchasing seasons. For example, they don't feel compelled to buy a winter coat in autumn because that's when stores begin stocking and selling them. Instead, consumers with literally a world of merchandise to choose from year-round increasingly make purchases when the best price and selection arises--and that's the holiday season. It's more a case of smart and opportunistic shopping than "self-gifting" in the sense of splurging on oneself.
Kit Yarrow, Ph.D., is a consumer psychologist who is obsessed with all things related to how, when and why we shop and buy. She conducts research through her professorship at Golden Gate University and shares her findings in speeches, consulting work, and her books, Decoding the New Consumer Mind and Gen BuY.