This Is The Surprising Reason People Aren't Buying Jewelry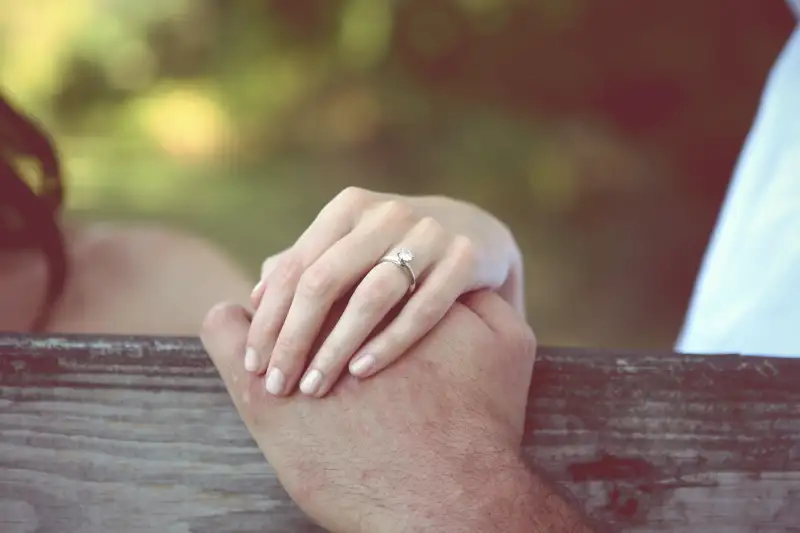 If there's anything that might scare you away from matrimony, it just might be Donald Trump. Or Hillary Clinton.
Signet Jewelers—the parent company of Jared, the "Galleria of Jewelry"—said it's been struggling to attract customers this year. Same-store sales plummeted by 7.6% last quarter, Bloomberg reported.
The culprit? The 2016 presidential election, according to Signet's CEO. The tumult of the campaign has caused many couples to shy away from marriage—and to also pass by the jewelry counter at the mall without making a purchase.
"They just want to get some stability and understand what's going on as a whole in the world, and what's going on in the presidential election," Signet CEO Mark Light told Bloomberg. "Once we get through the elections, hopefully we'll see some stability."
Jared—which markets more fine jewelry and diamonds than its sister brands Signet, Kay and Zales—might be taking the biggest hit from couples' reluctance to tie the knot. Its slightly sappy, romantic TV ads typically feature a woman with an engagement ring displayed prominently on her finger, proclaiming, "He went to Jared." The trend is particularly alarming because jewelry for occasions like engagements and anniversaries tends to consistently perform well for the company.
Instead Jared's placing its bets on Pandora charms, offering items from stackable rings to charm bracelets. It plans to focus on Pandora in its ads in order to attract more traffic.
It remains to be seen whether a Clinton or a Trump presidency will help—or further hurt—jewelry sales. Until November, though, jewelers might be between a rock and a hard place.