Ivanka Trump Wore a Dress She Designed at Republican National Convention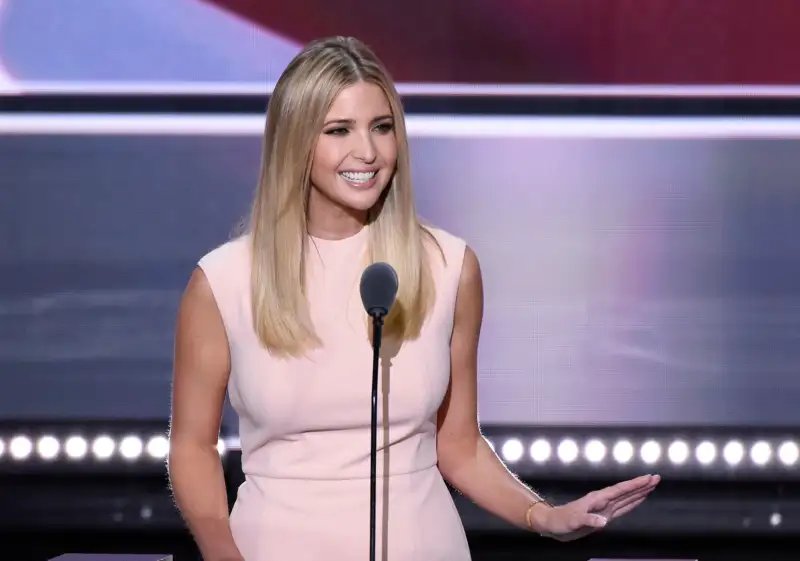 Ida Mae Astute—ABC via Getty Images
In a rare moment in politics, Ivanka Trump made some really smart fashion choices during the Republican National Convention—by wearing a dress she created.
As she introduced her father on the convention stage in Cleveland Thursday, Ivanka wore a simple blush-colored sleeveless dress from her own fashion line. After she tweeted a link to a similar dress (priced at a reasonable $138) from the Ivanka Trump Collection Friday morning, the item sold out on Macy's and Nordstorm's online stores just several hours later.
In a convention rife with missteps, Ivanka's modest fashion choice is emerging as a shining moment of good sense for the Trump camp. It also provides a calculated contrast to a campaign filled with fashion faux pas, like Ivanka's father giving out fake diamond cufflinks and the $12,000 Armani jacket worn by Hillary Clinton while she preached about inequality.
Read More: 13 Memorable Money Moments in American Political Fashion
The dress also sets Ivanka apart from her stepmother Melania, who wore a $2,190 designer dress when she made her speech on the convention stage Tuesday. The cotton silk off-white dress worn by Melania, created by London-based designer Roksanda Ilinic sold out on Net-a-Porter within hours of her speech, according to ABC News.
Thursday was not the only night of the convention on which Ivanka modeled her own designs. The white floral dress she wore on Wednesday, which she also designed, is priced at $158 and is still available for purchase on the website of retail chain Bonton.com.
Update: This story has been clarified to note that the dress Ivanka wore on Thursday night is not currently available.