Americans Really Are Preparing to Move to Canada after the Election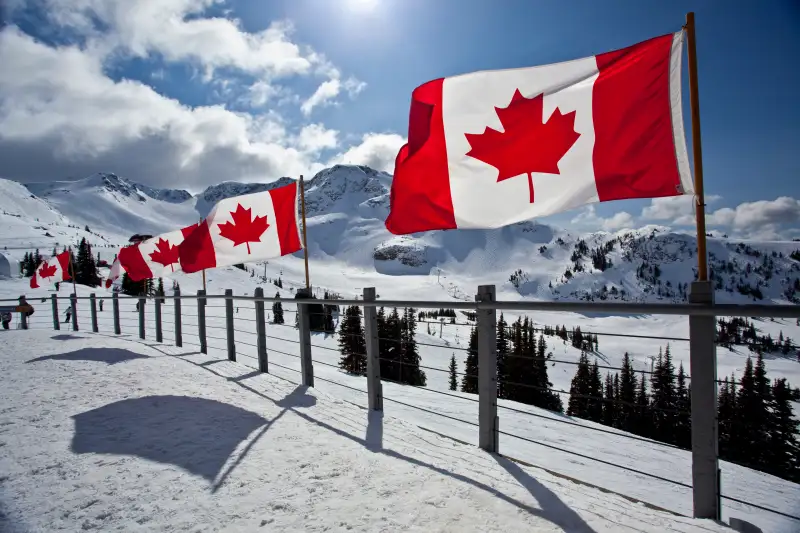 People have joked about moving out of the country if their political candidate loses an election for ages. But the number of Americans getting ready to flee the country after November 8 appears to truly be on the rise, if search data from jobs site Monster.com is any indication. Unsurprisingly, our frosty northern neighbor is suddenly a hot destination for American job seekers.
According to Monster, keyword searches originating in the U.S. show that quite a lot of people are at least contemplating moving to Canada. Searches that include the word "Canada" shot up 58% this year, going from 19,693 in 2015 to 30,296 through October 2016. And this number was tallied with more than a week to go before Election Day, which will presumably be a peak period for such searches.
Ontario is the most popular province for American job seekers, and Canada's most populous city, Toronto, is the most widely-searched Canadian city. Some 3,000 Americans are searching for jobs there. After Ontario, Monster.com found that the next most popular provinces for Americans looking to flee the U.S. are Alberta and British Columbia.
Read Next: So How Exactly Do You Move to Canada?
If these people actually do pull up stakes and move to Canada after the election, they'll be taking valuable skills with them: Monster found that engineering is the most popular field for Americans searching for jobs over the northern border. Jobs for civil engineers, mechanical engineers, software engineers and chemical engineers comprised more than 2,000 of this year's searches. Various IT functions, including various kinds of developers, were the next most-searched job type. Disaffected salespeople, bankers, and H.R. professionals also constitute a significant number of the Americans who are at least considering living the expatriate life in Canada.