This Year's Grammy Swag Bag Is Worth More Than $20,000. Here's What's Inside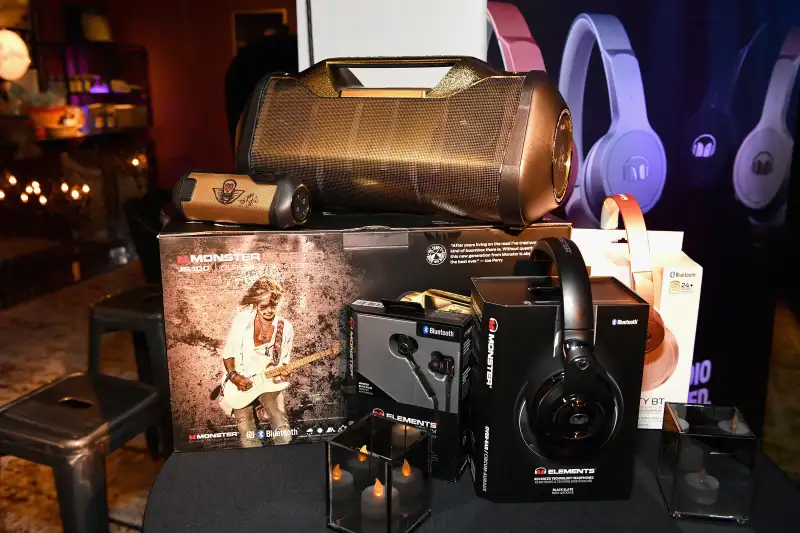 Slaven Vlasic - Getty Images
The 2018 Grammy Awards are shaping up to be a star-studded night packed with performances by legendary entertainers ranging from Kendrick Lamar to Kesha.
But winning speeches and iconic performances aside, another aspect of the awards show circuit that's always in the spotlight? Gift bags.
Celebrity swag handed out at industry events has become a mainstay of Hollywood's lavish celebrations, and everyone is always curious what's inside. The 2018 Grammy Awards are no exception, with more than 40 exclusive and unique gifts inside worth more than $20,000.
This year's freebies are more experience-oriented than in years past, and include everything from spa sessions to private custom-cocktail lessons, WiFi-powered pet feeders and private Teleprompter training sessions.
While we don't know the total value of this year's bag — there's so much swag it comes in a massive duffle bag — Money took a look at a handful of the highest-valued experiences and offerings from the 2018 bags, which were curated by Distinctive Assets and Gift Bags by Rachael.
Here are some of the highlights.
$8,850 — Golden Door Spa, an exclusive spa resort located in the mountains of San Marcos, Calif., is offering a free week of services.
$5,100 — Liquor Lab is giving away private mixology classes led by some of the top bartenders in the country.
$4,500 — A full-face skin rejuvenation procedure that uses non-invasive aesthetic procedures from Nurse Gigi , a board-certified registered nurse based in New York City who offers a variety of services including dermal fillers and body contouring.
$2,316 — A year's supply of Healing Saint luminosity Skin serum by Dr. Jane, as well as a bonus gift of Healing Saint Hair Follicle Stimulant.
$1,900 – For almost $2,000, celebs can cash in at Smile Direct Club to use towards getting invisible aligners to straighten their teeth or a teeth-whitening system.
$1,500 — VIP airport service in luxury ground transportation from Alpha Priority Worldwide, a meet-and-greet airport concierge company that operates in more than 400 airports worldwide.
$1,200 — A year's supply of Oxygenetix products, which included the breathable Oxygenetix Oxygenating Foundation.
$825 — Evolved Science is offering up its most popular skin-infusion formula, the Ultimate Anti-Aging IV Infusion, which is advertised as a product that can boost energy.
$500 — For those who need to nail down their teleprompter skills, Sena-Series is offering media training to improve awards-show presenter's and television broadcaster's comfort reading from the scrolling-script machines.
$450 — Epiphone created a custom acoustic guitar for the Grammy grab bags. The guitar company partnered with the well-known truth™ campaign, which works to expose the addictiveness of cigarettes and the tactics of the tobacco industry, to design the instrument and raise awareness for an anti-tobacco initiative.
$300 — If you have a fur baby at home, Shop Modern Innovations included their WiFi pet feeder in this year's swag. The internet-connected feeder lets you watch, speak to and feed your pet in real time when you aren't home. You can also set up an automatic feeding schedule for the times you aren't available.