25 Rich Guys With Even Richer Wives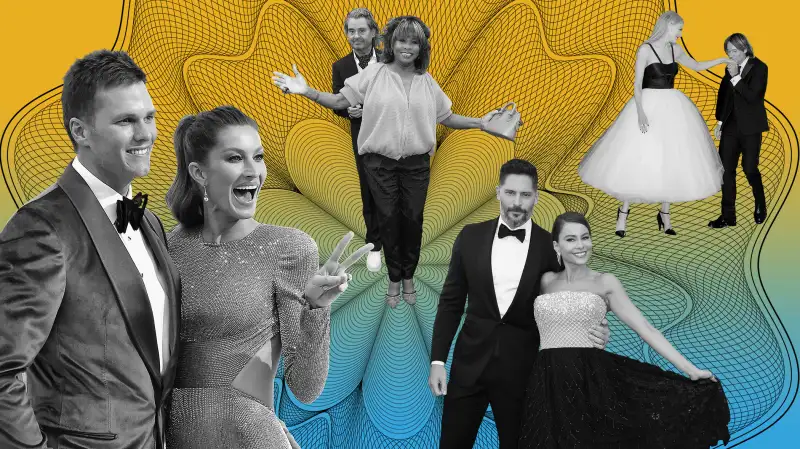 Photo illustration by Sarina Finkelstein for Money; Getty Images (4)
Rich guys are a dime a dozen these days—according to Forbes, 87 of the 100 richest Americans are male.
But in some instances, they rank a distant second behind their spouses. Using calculations from Celebritynetworth.com, Money selected well-known celebrity couples in which the wives out-earn their husbands. The site uses a variety of sources to come up with a celebrity's total value of assets held, including film or TV salaries, business investments, sponsorships, real estate deals, as well as any liabilities that can be found, before taking out a final estimate for taxes.
"Women as an entertainment force or getting involved in business is becoming less rare, and this trend will continue," says Brian Warner, founder and CEO of Celebritynetworth.com. "As more stories come out, they spawn hundreds of thousands of entrepreneurs and actresses who are earning way more."
Take a look below at the breakdown of rich guys... who have even richer wives.