This Simple Savings Strategy Could Make You $1,000 Richer – But 69% of Americans Aren't Doing It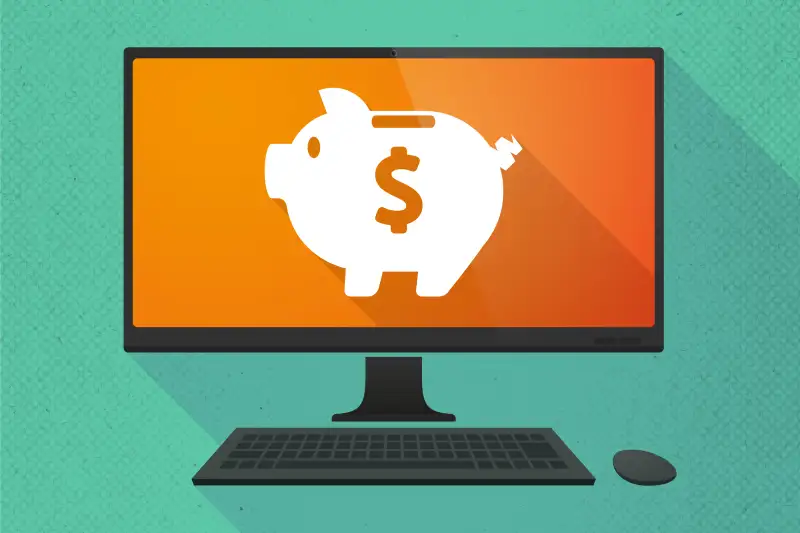 Collecting interest on your hard-earned savings is one of the easiest ways to make extra money. But most Americans are missing out.
Almost two thirds of Americans have savings accounts that pay less than 2% APY, according to a recent survey by financial website Bankrate. One in five people polled by Bankrate earn less than 1% APY, and nearly one in four aren't earning any interest at all. That means most bank customers are missing out on what could amount to hundreds of dollars in income each year.
"It doesn't matter how little you've saved or where you live, you can and should be earning a competitive return on your savings," says Greg McBride, chief financial analyst for Bankrate.com.
The top online savings accounts today pay up to 2.5% APY. One big reason is that consumers may be overlooking digital banks that operate with less overhead, allowing them to offer higher-yielding savings accounts.
Digital banks also tend to adjust rates more frequently in response to business and market conditions. As a result, over the past several years, they've quickly ratcheted up payouts as the Federal Reserve hiked short-term interest rates. Meanwhile, many brick-and-mortar banks still only offer an average rate of below 0.1%.
When Savings Pile Up
The average savings account balance in America is $8,863, according to the Federal Reserve.
With an account paying 0.03% interest – a rate offered by some of the nation's biggest banks, the most you could earn over five years is roughly $13, according to Bankrate's calculations. In contrast, at a digital bank paying 2.5% APY, you could earn up to $1,180 in the same five-year time period.
Millennials are the age group most likely to be earning interest from an online savings account, the survey found. But of course, they also tend to have less saved than older Boomers or Gen Xers. The typical millennial has only about $2,500 saved up.
Over two thirds of Americans told Bankrate they were comfortable with their current bank or prefer having access to a local branch. But the good news is that you don't have to switch banks to open an online savings account – just link it to the account at your primary bank to get the best of both worlds.
"There is no excuse for not putting your hard-earned savings into a better-yielding account," says McBride.