4 Android Games That Pay Real Money in 2023 (Samsung Edition)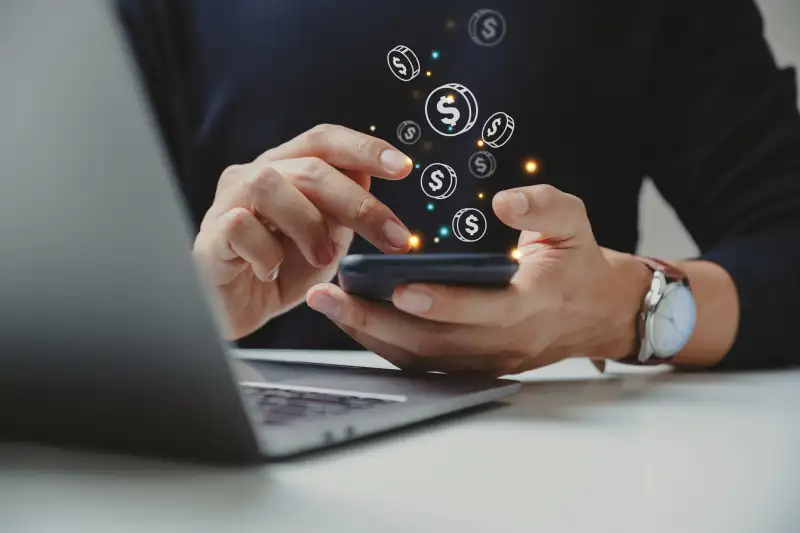 Do you play games on your Samsung? Yeah, that's what we thought. Hey, it's a great way to kill some downtime — but it's even better if you're getting paid to do it.
We've vetted the 4 most popular (and well-reviewed) apps in their category that will pay you real money in 2023:
1.) Get up to $200 every time you win Solitaire
If you're already playing Solitaire on your phone for fun, why not turn your skills into real cash?
All you have to do is download the free Solitaire Cash game app to your iPhone or Samsung. Start playing in free practice games or enter cash tournaments for as little as $1, with a chance to win up to $200 per victory!
You'll be matched with other players in the same skill level and everyone gets the same deck, making the game fair and a real test of skill. And right now, Solitaire Cash will give you a $5 bonus to use toward tournaments when you add $10 to your account.
Oh, and did we mention there are no ads? Solitaire Cash is the #1 most downloaded iPhone app in its category with over 242,000 reviews and a 4.6 out of 5-star rating from happy players.
Download the app now to get your $5 bonus when you add $10.
---
2.) Earn real cash for winning bingo against other players
Perfect for Bingo lovers, Blackout Bingo is a fresh, social, and competitive twist to the classic bingo game where you can win real rewards and cash prizes (where available) by competing in multiplayer games against people from all around the world — all from your phone!
With Blackout Bingo, everyone playing sees the same balls and cards so you are in complete control!
Add up to 4 cards to increase skill and fun, and use special boosts to help get bingos, so you don't have to count on luck anymore! It takes concentration, speed, and strategy to become a bingo master!
Games only take about 2 minutes to play, and you can pick up and play whenever you like.
Blackout Bingo has more than 5 million players to date with a 4.5 star rating and over 89,000 reviews.
Download the free app and start winning!
---
3.) Play dominoes for a chance to win real cash
If you enjoy playing the classic Dominoes game, you'll probably love the Dominoes Gold skill-based game app!
Take your Dominoe skills to the next level and challenge a real opponent or the computer for a chance to win real rewards and cash prizes! Whoever has the highest score before the time runs out wins.
To participate in cash tournaments, add to your cash balance by depositing your own money or by earning bonus cash.
Dominoes Gold has a 4.7 star rating with over 27,000 reviews and is rated for players 17 years and older.
Download the free app today and start your first game!
---
4.) Win real money for popping bubbles on your phone
Are you ready to take your bubble shooter skills to the next level for a chance to win real money — all from your phone?
Get started doing just that by downloading the free (and fun!) Bubble Cash app and start competing in real-time tournaments against other players for actual money.
The more bubbles you pop, the higher your chances of winning! As you progress through levels, prizes become bigger and better!
Did we mention that there are no ads?
Download the free app and start popping for money!