The Little Engine That Could Save You Big Money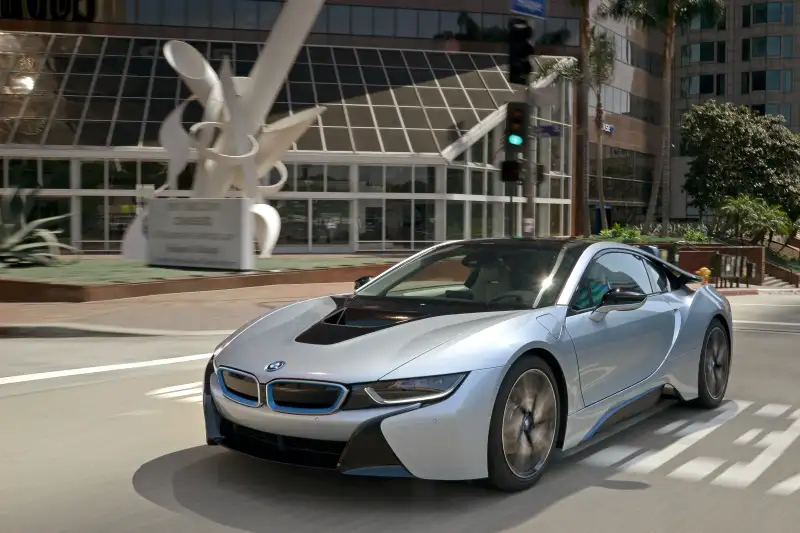 Automakers are being curiously quiet about the expanded use of an engine that's lighter, more fuel efficient, and even safer than what drivers have come to expect under the hood. Why?
Because the type of engine in question runs on three cylinders, a breed that's widely been considered "weird" and "wimpy." The truth is that many of today's 3-cylinder engines are neither.
The shift to smaller engines has been long in the making. By 2011, roughly half of new cars sold had 4-cylinder engines, up from around one-third in 2007. The average fuel efficiency for new cars has kept increasing, reaching over 25 mpg in recent months, and in order to hit the aggressive CAFE (corporate average fuel economy) goals established by the National Highway Traffic Safety Administration, vehicle mileage will have to keep inching upward.
One way automakers are trying to pump up fuel efficiency is by expanding the use of engines that have traditionally been associated with snowmobiles, mopeds, and lawn mowers. Manufacturers such as Ford, Nissan, and BMW have spent years developing vehicles with 3-cylinder engines, and now there are a handful of models with the teeny-tiny engines on the market. Among the options are the 2014 versions of the Ford Fiesta SE and the Mini Cooper, as well as the BMW i8, a sleek new hybrid sports car that's expected to have a sticker price well over $100,000.
You probably haven't heard much about the engines in these cars, however, which seems odd. Automakers love promoting every innovation and technological advancement. BMW, for instance, devotes ample website space to the i8's design features that boost efficiency, including streamlined aerodynamics and the way "the passenger compartment is made of a carbon fibre composite, which proves to be an ingenious all-rounder: up to 50 % lighter than steel and approximately 30 % lighter than aluminum." By contrast, very little attention is given to the fact that the gasoline engine under the hood is of the 3-cylinder variety. It's buried low on one web page amid a barrage of jargon concerning the vehicle's "BMW eDrive technology and a BMW TwinPower Turbo 1.5-litre, 3-cylinder petrol engine."
As Automotive News recently explained, the 3-cylinder engine still has a "wimpy reputation," generated by earlier, golf-cart-like 3-cylinder models. "Ford, BMW and other automakers are not drawing attention to the number of cylinders," the Automotive News story noted. "That's due in part to the reputation of three-cylinder engines. Instead, their message focuses on performance and fuel economy."
The Mini Cooper and the Fiesta SE both get highway mpg ratings in the 40s, and they're not underpowered, with 134 and 123 horsepower, respectively. The new Mini does 0-60 in 7.4 seconds, 2.3 seconds faster than its 4-cylinder-powered predecessor. (The new Mitsubishi Mirage and Smart fortwo, which also have 3-cylinder engines, have horsepower more in line with what most consumers would expect: 74 hp and 70 hp, respectively.) Three-cylinder engines are also lighter, which of course helps fuel efficiency, require fewer parts (which lowers manufacturing costs), and take up less space under the hood, which can improve safety because there's less chance it will penetrate the interior in a front-end collision.
It'll be up to cars like these, as well as high-tech 3-cylinder engines developed by Nissan, one of which weighs just 88 pounds and pumps an amazing 400 horsepower in the automaker's batmobile-like ZEOD RC concept car, to convince consumers that a 3-cylinder engine is good for more than cutting the grass. Some auto insiders say that the assumptions most drivers make about these engines are outdated, and that the engine's reputation is bound to change once word spread about the advances that have been made.
Jalopnik declared that 2014 will be the "year three-cylinder engines stop being weird," and, presumably, wimpy. "It's time for three cylinders," Jalopnik's Jason Torchinsky proclaimed. As for the skeptics and naysayers, who are stuck with the perception that 3-cylinders can't adequately power anything bigger than a scooter? "Remind your wanna-be gearhead co-workers that most of these modern 3-cylinders have power pretty damn close to V8s in the mid-1970s."