3 Things You Need to Know When Shopping for a Student Loan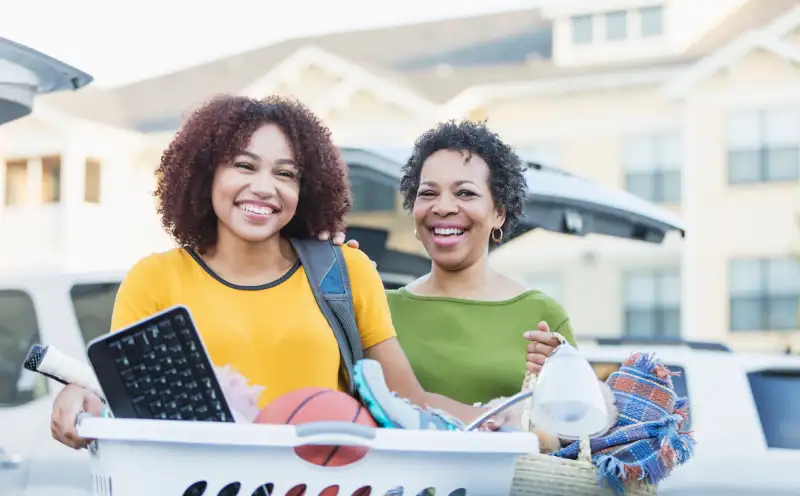 Article Summary:
If you have last minute college costs, a private student loan could help you fill your financing gap.

Understand the repayment options and terms, and the difference between fixed and variable interest rates so you can choose the best loan for your situation.

If you're ready to take the next step toward getting a private student loan,

click here to apply with College Ave in the 3 minutes.
Are you looking to cover last minute college expenses? Whether you're a student who has exhausted your financial aid options or a parent looking to help pay for your child's higher education, a private student loan could be the option you're looking for.
Available to undergrads, graduate students, and parents, private student loans offer flexible repayment options and competitive interest rates and can pay for up to 100% of the cost of attendance including tuition, fees, books, housing, and other college expenses.
With so many options to choose from, you most likely have questions about which loan is best for your financial situation.
Below, we break down 3 things to know so you can shop smart for a private student loan and pay for any remaining college costs you may have.
1.) What are the repayment options available?
The repayment option is the way in which you are required to repay the loan and the option you choose drives how much the loan will cost in the end.
It is important to decide whether you want to make payments while the student is still in school or wait to start making payments after graduation.
One of the potential benefits of choosing to make in-school payments is that you start paying down interest sooner, which in the end reduces the overall cost of the loan.
When considering your repayment options, ask yourself how much you feel comfortable paying each month and how quickly you want to have the loan paid off in full.
College Ave offers the choice of four different repayment options, so you can choose what works best for your financial situation.
2.) What are the repayment terms?
The repayment terms determine the amount of time you will take to repay the loan. Like the repayment options, these terms vary amongst lenders, so it is up to you to figure out which one offers terms that fit your needs.
Paying back the loan sooner is the best way to lower the loan's overall cost, but it also means you'll be making larger monthly payments.
On the other hand, picking a longer loan term will help you manage your monthly payment, but overall, the loan will end up being more expensive.
Use a student loan calculator to see how different repayment options will impact your monthly loan payments.
3.) What is the difference between a fixed and variable interest rate?
The interest rate is the price you pay the lender in return for borrowing the money. Most lenders offer 2 types of interest rates: fixed and variable.
Unlike a fixed interest rate which stays the same for the life of the loan, a variable interest rate can fluctuate up or down over the course of your loan's repayment period.
Although a variable interest rate is typically cheaper to start, you should consider your personal tolerance for the risk that it could go up or down in the future.
Starting the application process
After researching all of your student loan options and deciding which to apply for, it's time to begin the application process! Lenders like College Ave make the application process easy, and have no application or origination fees.
Finding a co-signer with a strong credit history can increase your chances of getting approved and could even lower the interest rate on the loan. Keep in mind that a cosigner is equally responsible for paying back the loan.
If you're ready to take the next step toward getting a private student loan, click here to apply with College Ave and receive an instant credit decision.