Help, My Spouse Is Afraid of Stocks. What Should I Do?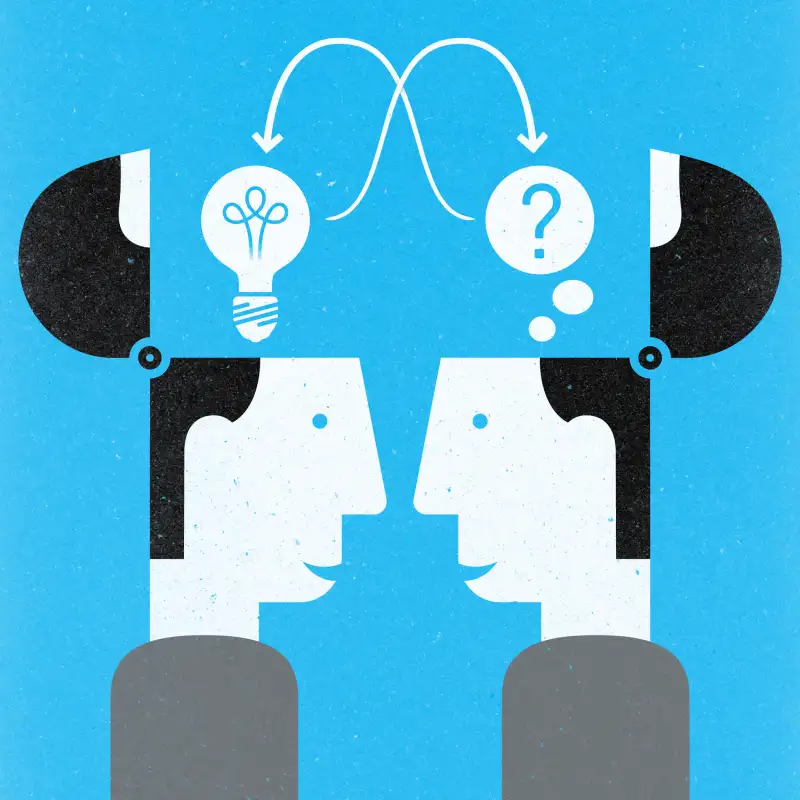 Q: I just got married, and my husband and I are both contributing to 401(k)s. But he is very conservative with his investments and keeps very little in stocks. We have more than three decades till retirement. How can we align our 401(k)s so we both feel comfortable?
A: It's certainly not unusual for a couple to have different attitudes about how to manage their money. Spouses often aren't on the same page when it comes to personal finances. But when you are investing for retirement, being too conservative can make it harder to reach your long-term goals.
"You need some of the risk that comes with investing in stocks, or you won't have enough growth to fuel your portfolio for the long run," says San Diego financial planner Marc Roland. And the younger you are, the more risk you can afford to take with your retirement money.
That's because you have more time to ride out the anxiety-inducing downturns in the markets. Financial planners recommend using your age and subtracting it from 110 to get the percentage of your portfolio that you should keep in stocks. A 30-year-old, for example, should have roughly 80% of their holdings in equities.
So how do you mesh that guideline with an asset allocation that doesn't panic your husband when the market drops?
First, understand that asset allocation isn't the only important factor you should consider. How much you put away has more impact on your retirement savings success than how you invest your money. When you're decades from retirement, it's hard to know exactly how much you'll need for a comfortable lifestyle at 65. But one rule of thumb is that you'll need 70% of your pre-retirement salary to live comfortably. You can get a good ball park estimate with a calculator like this one from T. Rowe Price.
The more you are contributing to your 401(k)s, the less risk you have to take on, says Roland. If you're both saving at least 10% of your income, and you boost that rate to 15% or more as you get older and earn more, a balanced portfolio of about 60% in stocks with the rest in bonds would work, says Roland. (That ratio of stocks to bonds is a bit conservative for investors in their 20s, who could reasonably stash as much as 80% in equities.)
To achieve that overall mix, the more aggressive spouse can invest 80% in stocks, while the risk-averse spouse can hold the line at 40%, assuming you are contributing similar amounts to your plans. "That blend will give them an appropriate asset allocation but each portfolio is tailored to each person's risk tolerance," says Roland.
Related links: