5 Nightmare Situations Where Having Travel Insurance Could Pay Off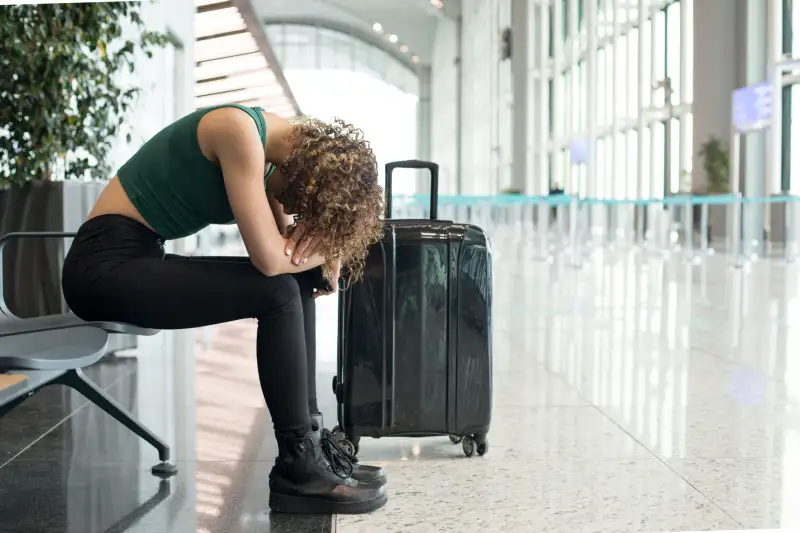 Article Summary:
Travel insurance could help pay for any eligible loss and damages that may arise before or during a trip.

There are different kinds of travel insurance coverage you can buy and customize according to your needs.

Below are 5 situations where having travel insurance could pay off, so you can travel with ease.
Life is full of unexpected situations and mishaps, and that doesn't stop just because you're on vacation.
Whether it be flight delays and cancellations, lost luggage, or an unforeseen medical emergency — these costs can be expensive and typically come out of your pocket.
The good news is that travel insurance could help pay for any eligible loss and damages that may arise before or during a trip — so if something does go wrong, you won't get stuck with the bill.
Below are 5 situations where having travel insurance could pay off, so you can avoid wasting money due to unexpected events and complications.
1.) Your trip is canceled or interrupted
If you need to cancel or interrupt your trip due to an illness, death in the family, or any other covered reason, trip cancellation/interruption/delay coverage can cover up to 100% of non-refundable and prepaid expenses, such as flights, hotel bookings, and tickets and activities.
Missed connections coverage can also cover the costs associated with mechanical issues of the plane, severe weather, strike and other eligible trip inconveniences and snafus.
If you have to cancel your trip for reasons not listed in your policy, having "cancel for any reason" (CFAR) coverage could pay for any non-refundable trip expenses up to a certain amount.
2.) You get sick or injured
If you experience sudden illness or injury in-trip, emergency accident and sickness coverage can pay for prescription drugs, hospitalization and physician costs. This type of policy could also pay for transportation if adequate medical treatment is not available in the immediate area in which you are staying.
Also, if you become injured while participating in an adventure or extreme sport like skydiving, bungee jumping, motocross or free diving, some providers offer coverage that could pay for your medical and emergency evacuation costs, including if you need to be evacuated by helicopter.
3.) Your baggage is delayed, lost or damaged
If your luggage is delayed, lost or damaged, baggage coverage could reimburse you for things inside your luggage such as clothing, personal items and professional equipment like a phone or laptop.
4.) You are robbed or lose personal items
If you are robbed, pick-pocketed, or lose personal belongings during your travels, you may be able to receive compensation up to a certain amount with travel insurance. This type of coverage can really pay off if you're traveling with expensive items, such as electronics or jewelry.
5.) Your vacation rental or car is damaged
If you or someone in your party unintentionally damages the vacation rental property you're staying in or its contents, vacation rental damage protection can cover the costs up to a certain amount.
Likewise, in the event of accidental damage to your rental car caused by a collision, vandalism, natural disaster or theft, rental car coverage would help pay for eligible damages up to a certain amount.
Getting started
Even if you opted out of travel insurance when purchasing your plane ticket, it's not too late to protect yourself and your trip.
Travelinsurance.com makes it easy to compare and buy travel insurance from top rated and trusted providers who offer customized plans and add ons based on your trip's needs — so you're not over or underinsured, or paying for things you don't need.
Click here to enter your trip details and get free quotes and instant confirmation of coverage at the guaranteed lowest prices. Prices are regulated by law so you won't find a lower price anywhere else for a plan found on Travelinsurance.com.