5 Incredible Vacation Spots That Are Surprisingly Cheap Now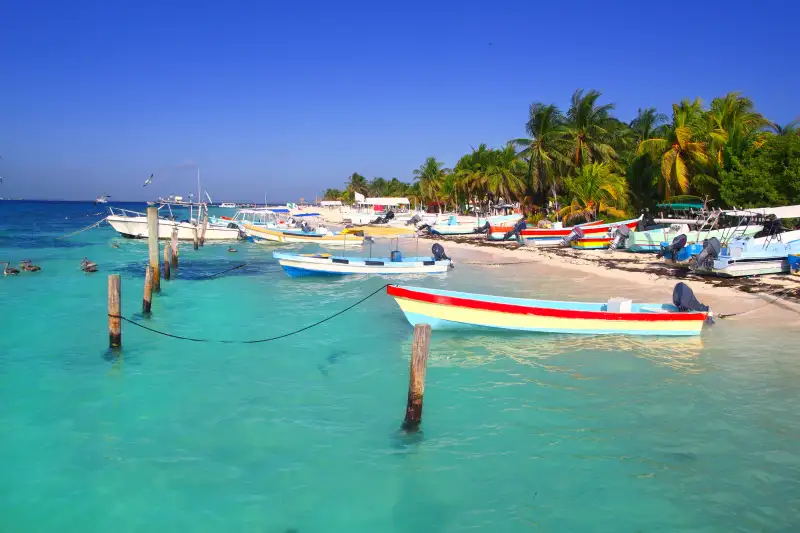 LunaMarina—Getty Images/iStockphoto
It's a misconception that you have to shell out big bucks to go on a lavish vacation in paradise. Some popular destinations have become relative steals for Americans in recent years and are only getting cheaper, from an idyllic resort island in Mexico to European-style vistas in Canada (without the transatlantic airfare). We found the best values for a trip from the United States right now, based on currencies that are weakening against the dollar, as well as travel and hospitality considerations. If you want to make the most of your next getaway, book it to one of these spots.
---
Buenos Aires, Argentina
Jose Fuste Raga—Getty Images
The Argentine peso dropped to a record low against the dollar this year, which is all the more reason to venture to one of the hottest spots in all of South America: Buenos Aires. The city combines Old World-style architecture with beaches and temperate weather in every season. Admire buildings in the Plaza de Mayo, and then feast on steak and wine and improve your tango skills. And you also should make time for a quick trip to the stunning Iguazu Falls in the northeastern corner of Argentina, the largest waterfall system in the world.
---
Beijing, China
China's exchange rate against the dollar has fallen for three years in a row, making now an ideal time to visit the country's capital. There's literally thousands of years worth of history to take in while you stay in Beijing, from the Great Wall to the Tiananmen Square plaza and the ancient Forbidden City palace that's now a museum. And while other choices on this list may seem more pleasant than the bustling metropolis, you can be certain that a tour of Beijing won't be like anything else in the world.
---
Tokyo, Japan
Rachel Lewis—Getty Images/Lonely Planet Image
Tickets to Japan don't come cheap (a round-trip flight from New York City costs about $1,000, but if you've been considering a journey there, you might want to go for it: The dollar has rallied against the yen in the past couple months as concerns over North Korea loom in the region. Japan, a fierce ally of the U.S., is also extremely welcoming of American tourists, and if you know how to do Tokyo right, you can have a lot of fun without breaking the bank. Slurp down affordable, freshly made ramen, people-watch in the hip Harajuku district, and enter one of hundreds of tiny bars tucked away in alleyways in the famed Golden Gai area.
---
Montreal, Canada
Rolf Hicker—Getty Images/All Canada Photos
The U.S. dollar has also been strengthening against the Canadian dollar in the past few years, and while some areas of the country might not feel so different from home, Montreal in the French-Canadian Québec province will transport you to a lifestyle closer to Europe. You can easily get around the city on bike, which will give you an excuse to indulge in the rich foods. An insider's tip that will save you a few bucks: Before it gets too cold, go to the Jean-Talon Market, grab charcuterie and wine, and enjoy it along with the beautiful view on top of Mont Royal.
---
Isla Mujeres, Mexico
LunaMarina—Getty Images/iStockphoto
For Americans, Mexico already offers a lot of built-in affordability, given the country's closeness and inexpensive flights. While the Mexican peso has rebounded slightly this year since the election of President Donald Trump caused uncertainty over NAFTA, the dollar still remains stronger there than in previous years. A report from travel service RewardExpert named Mexico the cheapest travel destination in 2017. If you're looking for somewhere you can roam outside all year long, you can't do better than Isla Mujeres, the quaint, four-mile island off of Cancún—an escape from that city's tourist traps. People get around Isla Mujeres in rented golf carts, and some of the best coral reef in the world is right off its shores. (If you go during the summer, you can even swim with whale sharks. Don't worry: They're vegetarians.)