7 Tips for Getting Better Hotel Rooms for Cheap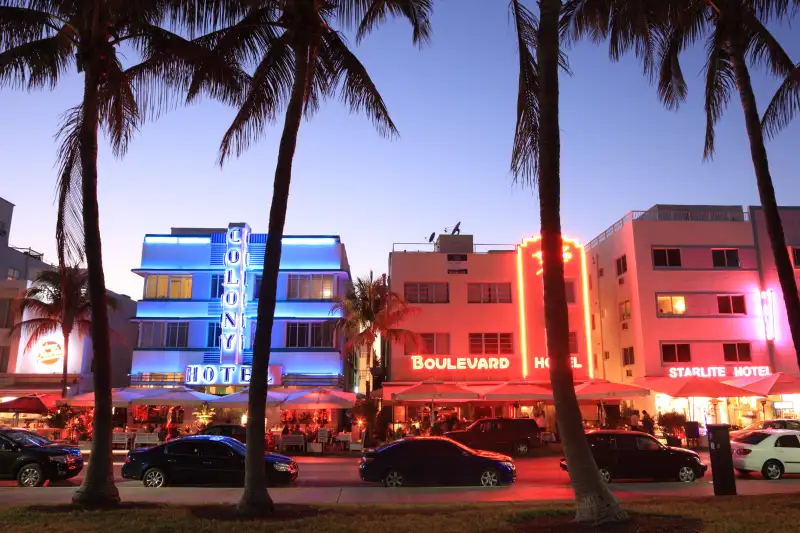 It's an open secret of the hotel industry: There are almost always perks and discounts on hotel rooms that aren't heavily marketed. And to entice travelers, many ways have popped up over the last few years to focus your research and score cheap hotel rooms at your favorite spots. Follow these rules and you're sure to snag a great hotel room at a cheaper price.
Become a regular and use the hotel's app.
Hotels, like any business, treat their regulars a little more fondly. In the old days, that meant booking rooms directly with the hotel over the phone and getting to know the staff, which you can still do. But it also helps a lot to register with a hotel's app, if it has one (major chains like Hyatt, Hilton, and Marriott do), and enjoy the bundled extras. The Hilton Honors app, for instance, easily allows you to accumulate points toward future stays while you book hotel rooms from your phone. And you get to choose your own hotel room from the available selections ahead of time—which means you not only get a cheaper hotel room, but you get a better room than you would at the front desk. (Pro tip: Go for the corner room, which will usually have more space at no extra cost.) Members also get to enjoy bonuses like late checkout, express checkout, a free stay for a guest, a free extra night, and discounts on rooms.
Book hotel rooms at the last minute.
It may seem counterintuitive, but you're not going to score a cheap hotel room by making your reservation months ahead of time (though you will have more selection). In fact, one of the best times to book a room as far as price goes is at the last minute—a day or two before you're staying, when others have canceled their bookings for the same timeframe. Luxury hotels with empty rooms will be eagerly trying to fill those hotel rooms and drop their prices accordingly.
...Which is why you should harness the power of HotelTonight.
Assuming, that is, you're okay with being flexible and booking a room just before you arrive at your hotel. HotelTonight is an app that specifically scours for last-minute hotel deals on premium spots. A search on the app as of this writing found a same-night room at Los Angeles' boutique Inn at Playa del Rey, during Friday (peak time), for $225, which would've normally been $345. HotelTonight has partnerships with about 15,000 hotels in 35 countries. Alternately, if you don't want another app, travel sites like Expedia and Kayak offer last minute deals too. (Also: Don't forget to check out these 7 apps for travel deals.)
If you don't want to look last-minute, set hotel price alerts.
Websites like Hotels.com, Priceline.com, and Kayak allow you to sign up for alerts when prices on hotels drop. With Priceline.com's Name Your Own Price tool, you can even submit a bid based on what you would like to pay for various hotel options.
Find the "secret" hotel room.
If you sign up for Hotels.com's membership program, you get access to Secret Prices for hotel rooms, which offer steep discounts. Basically, these are rooms that hotels are trying to fill during slower times. The listings, which aren't publicly searchable, are then offered to the site's regular users for cheap.
Consider the business hotel.
Who says you need to stay at a resort to enjoy your holiday getaway? Hotels in major metropolitan areas that are geared toward business customers list cheaper hotel rooms on the weekends (which are peak times for those vacation-oriented hotels). And they often come with great amenities even if you're just relaxing, and not attending a conference. Conversely, vacation-oriented hotels generally have better deals in the middle of the week. So book accordingly.
Nudge your way to that free room upgrade.
A free hotel room upgrade is by no means guaranteed, but it's also more attainable than you might think. There are a few solid rules to working your way toward a sneaky upgrade: Check in at the end of the day or in the evening when the hotel staff has a better sense of what's taken and what's available. (If for some reason your room selection has been filled, they will often put you in a better room at the same cost.) Be as friendly with the staff at the front desk as possible, and politely ask if there happen to be any deals at the moment. Make sure you do this when the front desk isn't busy, though. And of course don't forget to smile—it never hurts.