5 Smart Reasons to Consider a Gap Year Before College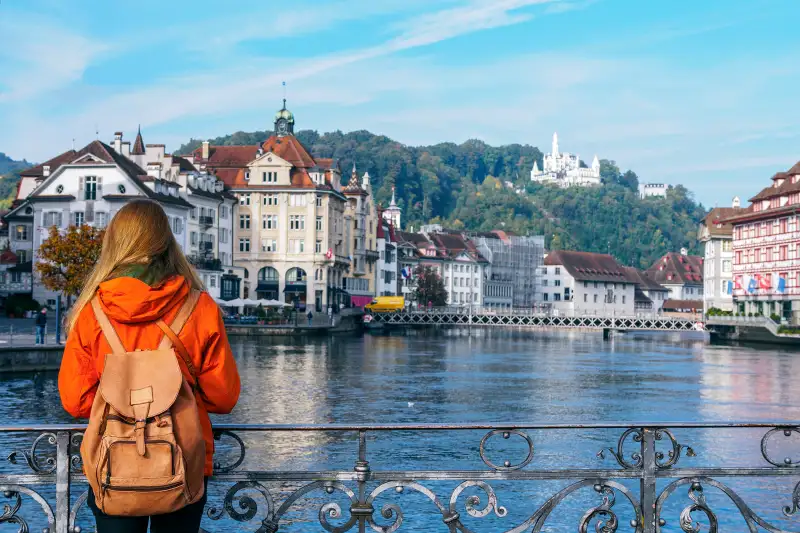 The announcement last May that first daughter Malia Obama would take a gap year before starting college at Harvard in 2017 had many students and families taking a second look at options for delaying entry into college and using the extra time to explore potential interests and careers. As the new school year begins for many students and a gap year begins for some, here are five reasons you might consider a gap program as you plan your transition from high school to college—plus three things to consider before deferring.
Making the most of a gap year
(1) Explore your interests. Often, students spend high school juggling schedules packed with college preparatory courses, sports and other extracurricular activities, and work and volunteer commitments. This means you may not have had time to holistically explore your interests as well as potential careers that align with them. A gap year that includes practical experience in a field that interests you can help you to focus on selecting a college major that fits your personality, interests, and strengths, saving you time and money once you get to campus.
(2) Recharge your battery. After four years (or more!) of racing to complete homework, fitting in play practice, and balancing family and work commitments, a gap year offers time to take a breath and refresh before again entering a challenging academic world. This doesn't mean you sleep in, play video games, or watch TV all day, but giving your brain a breather can help make the transition to college a fresh experience.
(3) Travel the world. While not everyone is lucky enough to do so, enrolling in an organized gap year program abroad gives you the opportunity to mature and gain independence while exploring a new place with a language and culture different from your own. Think of it as study abroad, before even beginning college. Take advantage of the opportunity to expand your perspective and bring these insights with you when you start college next year.
(4) Give back. Whether you participate in a structured service gap year (such as City Year or Americorps) or volunteer at a variety of organizations in your own community, a year of service can help you learn more about yourself and the needs around you, giving you a fresh perspective.
(5) Refine your skills. Are you bringing a special talent with you to college? Many students take a year to hone their craft by attending academies, playing on specialized teams, or immersing themselves in workshops to be well prepared to exercise their talent on campus. Whether it be an overseas soccer experience, a writing workshop, or a dance academy, plenty of opportunities exist to allow you to improve your skills or gain practical work experience over a semester or an entire year.
And now a few caveats...
While there are many great reasons to hit the pause button before stepping foot on campus, there are a few considerations for students contemplating a gap year.
(1) Keep track of the money. Just because your higher education institution will allow you to defer a year doesn't mean that your financial aid does the same. Eligibility for federal student aid is determined on a yearly basis, which means you will need to stay on top of FAFSA and institutional aid deadlines and re-apply for aid while on your gap year.
(2) Confirm with your school. Even though Harvard was accommodating to Malia Obama's decision and recommends gap years, not every institution allows students to defer enrollment. If you're considering a gap year, the American Gap Association has a list of deferral policies at selected institutions. Some (including Northern Arizona University, Hawaii Pacific University, and the California State University system) do not allow deferrals, meaning that you will have to go through the application process once again.
Related: Will a Gap Year Hurt My Daughter's College Chances?
(3) Consider the tradeoffs. Taking a year out of the classroom may seem idyllic—until you enroll in freshman calculus and realize you've completely forgotten what in the world L'Hospital's Rule is. Some research suggests that students who defer college entry are less likely to complete academically when they get to college. Taking a gap year may also mean being out of sync with friends who will be beginning college on a more traditional schedule, and missing out on those shared experiences.
Whatever your postsecondary plans may be, it's worth exploring whether a gap year might be just the thing to recharge before college, explore your passion, or create a solid launch pad for the next step in your education and your life.
Kim Oppelt is counselor in residence for Hobsons, the company behind Naviance and other college-related services.