How the GOP's New Stimulus Plan Would Make it Harder for the Jobless to Make Ends Meet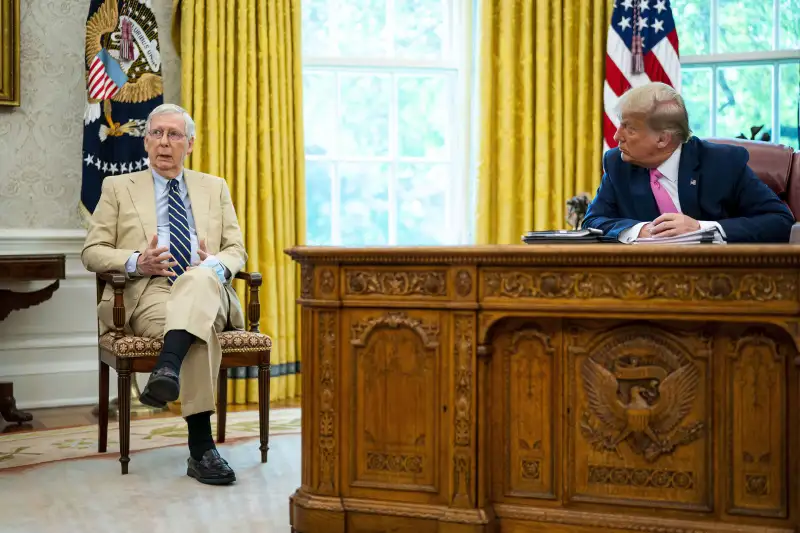 For the last four months, millions of out-of-work Americans have received a $600 weekly boost from the federal government. But the part of the CARES Act that funded that benefit expires on July 31, and the Republican plan to replace it guts payments to $200 a week — narrowing a lifeline that's helped many people feed and house themselves and their families.
Even if a second round of stimulus checks deposits another $1,200 into the bank account of every qualifying resident (plus $500 for dependents), this will come as a blow to a huge swath of the country.
The federal help does come on top of state unemployment payments, which provide workers with a maximum benefit of between $235 and $823 a week, depending on the state. But the average American spends about $660 every month on food alone, according to data from the Bureau of Labor Statistics. Average monthly housing expenses clock in at $1,674 these days, and as of 2018, healthcare costs added another $415 to our monthly budgets (though as post-COVID data starts to filter in from the BLS, that spending figure will probably grow).
Averages, of course, don't account for those who live in states like New York or Massachusetts, where a one-bedroom apartment will run you more than $2,000 a month. Or those paying off student loans on top of everything else — which cost the average borrower about $400 a month, according to the Federal Reserve.
Or let's say you're a single mom in California, where rent for a two-bedroom apartment goes for $3,264, according to ApartmentGuide.com. A $200-a-week, or $800-plus-a-month boost (which is actually closer to $700 after taxes) won't come close to helping you head off eviction, even if you're getting the state's maximum unemployment benefit ($450 in California).
The HEALS Act isn't final, and as Congress hammers out the details, Democrats are seeking $3.5 trillion worth of additional federal funding as part of the party's own proposal. Much of that funding, Democratic lawmakers say, will go to extending the $600-a-week benefit — at least through the end of the year.
More From Money:
Why Your Second Stimulus Check Could Be Higher (or Lower) Than the First One
New Stimulus Checks and Reduced Unemployment Benefits: What We Know About the Next Coronavirus Relief Package
Here's Who Gets a Second Stimulus Check, and How Much It'll Be — Most Likely
Rates are subject to change. All information provided here is accurate as of the publish date.