Lazy College Students Can Now Have 7-Eleven Munchies Delivered to Their Dorms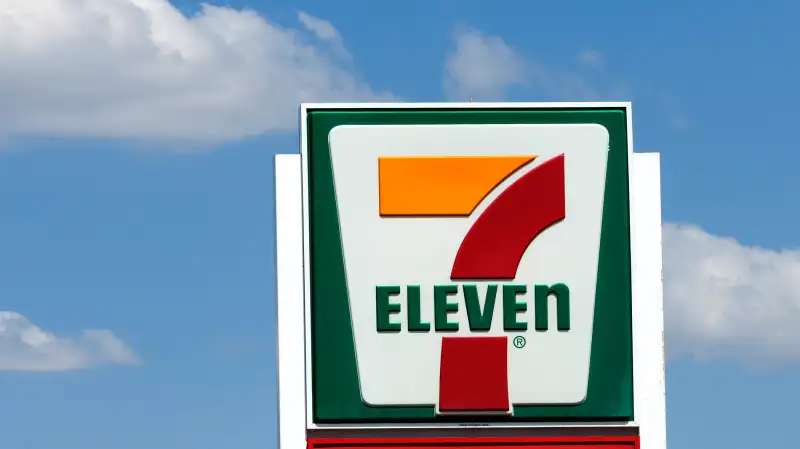 Escaping the "freshman 15" at some schools just got harder: 7-Eleven now delivers to dorms in five states.
The convenience store partnered with mobile app Tapingo to bring dorm-room delivery of Slurpees, snacks and other goodies from the chain's local outposts to hungry college students. The app lets shoppers virtually "browse" the store's aisles and place their order with a few taps.
"Sometimes, you just need a Slurpee and a pizza at 1 a.m.," Tapingo's chief business officerJeff Hardy said in a release. The 7-Eleven partnership is being rolled out at schools in California, Arizona, Pennsylvania, Ohio and Maryland.
Getting food delivered to dorms is nothing new, of course — college kids have been getting pizza and the like delivered to dorms for ages — but Tapingo aims to makes it easier than scrolling through menus online, then getting on the phone to place the order. The three-year-old startup delivery service, which operates at more than 100 colleges, competes with other app-based mobile delivery services like GrubHub, Postmates, DoorDash and RushOrder. It announced it would start delivering food on-campus from Chipotle Mexican Grill back in September.


Many of these mobile delivery services are eyeing the college market as fertile ground for growing a mobile delivery business, and there are indications it could be lucrative. There's a $2.99 delivery fee for the privilege of getting Tapingo to bring munchies to a dorm room if you use the "Club Tapingo" feature, for instance.
Students today seem willing to pay extra to get fast food with no waiting in line or even putting on their shoes. "They are redefining convenience and accustomed to ordering what they want with a few taps on a computer or smart phone," Raja Doddala, 7-Eleven vice president for innovation and ventures, said. Ice cream, energy drinks, pizza, chicken wings, and sandwiches are among the foods favored by college kids today, according to Doddala. All can be ordered via 7-Eleven and Tapingo, naturally.
And college students do seem to be biting (even as student loan debts climb): The average Tapingo user places four orders per week.