Bethenny Frankel and Other Top CEOs Share the Inspirational Quote That's Shaped Them the Most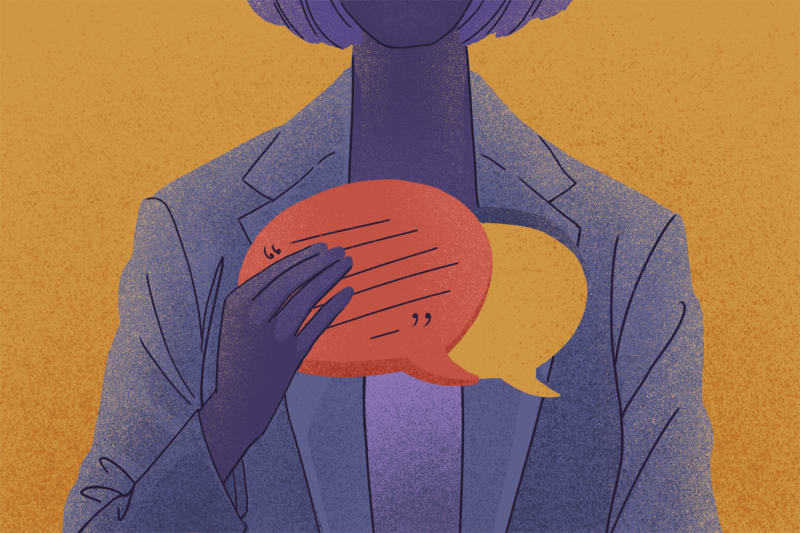 A simple truism can make you see the world differently. Sometimes memorable quotes stick with us throughout our lives — and even help define us. Eight extraordinary people and Advisors in The Oracles say these quotes helped get them where they are today.
1. "You can't be who you're not."
Bethenny Frankel, Courtesy of The Oracles
Find your truth. You're the only one who knows who you want to be and what you want from life. If you're unhappy, change something. Just don't change too much. If you don't like the gym, go for walks instead. Find what works for you and be realistic. Listen to your gut and celebrate who you really are. This will make decisions a lot easier.
Sometimes you have to step out of the crowd — and when you do, you'll have a much better view of where you're going. It doesn't matter what anyone else thinks of your life. All that matters is what you think and what you decide to make of it. Sometimes people don't see you the way you see yourself. You have to just get out there and show them. —Bethenny Frankel, founder of Skinnygirl, cast member of "The Real Housewives of New York City," New York Times bestselling author, and Shark on "Shark Tank"; follow Bethenny on Twitter and Instagram
2. "Success is failure turned inside out."
Dottie Herman, courtesy of The Oracles
This quote is a reminder not to fear failure, but embrace it. I have never met a successful person who hasn't failed. In fact, the most successful people I know failed several times. We learn more from the experiences that challenge us. They shape us, force us to reflect on what went wrong, and make us resilient. If we are smart, we turn obstacles into opportunities and find a way around them.
Most people are afraid to fail, so they never try or extend themselves beyond their comfort zone. But failure means you made the effort to do something worthwhile. If things didn't work out, so what? Brush yourself off and move on. We don't know what we're capable of until we try — and if you aren't failing, you aren't trying hard enough. —Dottie Herman, CEO of Douglas Elliman, a real estate brokerage empire with more than $27 billion in annual sales; connect with Dottie on Facebook, Instagram, and Twitter
3. "Circumstances do not change responsibility."
Bedros Keuilian, courtesy of The Oracles
I was working as a busboy at Disneyland's Carnation Café the first time I heard this quote. I was clearing tables at a very slow pace when the manager told me to kick it into second gear. "Well, I'm tired and slightly hungover," I retorted. He responded with this quote, and it stuck with me. At the end of the day, I had a responsibility to make sure that every guest had an amazing experience, no matter how terrible I felt.
Life comes in phases. We have family issues, divorce, cancer — you name it. But if you have a responsibility, it must always come to the forefront. My mission is clear: to open 2,500 Fit Body Boot Camp locations so we can help 5 million people through fitness. I know that no matter the circumstances or phase of life, that responsibility doesn't change. —Bedros Keuilian, founder of Fit Body Boot Camp, author of "Man Up," and host of "Empire Podcast Show"; read how Bedros built his dream life; connect with Bedros on Instagram, Facebook, and YouTube
4. "I'm just making it up as I go. Don't you realize that you can, too?"
Jonathan Goodman, courtesy of The Oracles
Years ago I was at a high-end event for entrepreneurs. Speaker after speaker was the same: neat presentations with too-perfect acronyms and secret formulas simplifying a complex problem. Then the final speaker, Michael Gerber, walked on stage. He told us that after 30 years of being one of the top business coaches in the country, he was still making it up as he goes.
That was the moment I stopped looking to "experts" for neatly packaged solutions. I finally accepted that no one really knows anything and we're all just making it up. I stopped looking for answers and started seeking a deeper understanding of timely and timeless principles to base my decisions on. Gerber gave me permission to appreciate how messy the world is. When that happened, I was free to trust my intuition, experiment, play, and make my own rules. It's much more fun that way. —Jonathan Goodman, founder of the Personal Trainer Development Center, a free resource for the fitness industry, covering topics such as comparisons of the best certifications for personal trainers and detailed instructions on how to become an online trainer; connect with Jonathan on Facebook and Instagram
5. "If" by Rudyard Kipling and "The Man in the Arena" by Theodore Roosevelt.
James Daily, courtesy of The Oracles
Sometimes we have to recover from hardships like divorce, failure, betrayal, death, or loss and find the will to carry on. President Theodore Roosevelt's speech "The Man in the Arena" and Rudyard Kipling's poem "If" have guided me through those times.
Roosevelt says, "It is not the critic who counts. … The credit belongs to the man who is actually in the arena." That person may continuously fall short, but at least they are striving to do something. Even if they fail, they do so "while daring greatly," unlike the "cold and timid souls who neither know victory nor defeat."
"If" explains how the world can be yours — if you can dream and think without letting dreams or thoughts take over you. If you can handle both triumph and disaster. If you can risk everything and start again if you lose. If you never give up. —James Daily, founding partner of Daily Law Group, which helps high-profile clients with fiduciary abuse litigation, including fraud, crisis management, and business and family disputes; connect with James on LinkedIn
6. "It all begins with you."
Nafise Nina Hodjat, courtesy of The Oracles
This Gerry Spence quote truly changed the way I practice law and live my life. He believes that great lawyers are storytellers and that real storytellers have the courage to look at their own pain and get to know and tell their own stories. When you're brave enough to face yourself, you accept yourself and others — even your adversaries — in a way that wasn't possible before. This can give you freedom and credibility, whether you're facing a jury in a courtroom or high-powered players in a boardroom. —Nafisé Nina Hodjat, founder and managing attorney of The SLS Firm
7. "A man who carries a cat by the tail learns something he can learn in no other way."
Peter Hernandez, courtesy of The Oracles
You have to "jump in" to achieve anything in life. Experience trumps education every time. All the education in the world will not prepare you for the real-life experiences you will encounter. Experiment often and prepare to pivot.
When we launched Teles Properties, I remember realizing there was so much I wasn't prepared for, even though I had an excellent education at UCLA. Our business plan had to be tweaked and modified almost immediately. We had a saying, "Do more of what works and shelve the rest." It would be nice to know how everything will work out, but if we did, we wouldn't be fluid. —Peter Hernandez, president of the Western Region at Douglas Elliman; founder and president of Teles Properties
8. "Before you judge someone, walk a mile in their shoes. That way, you are a mile away and you have their shoes."
Jeremy Harbour, courtesy of The Oracles
I like this quote for two reasons. The first part about walking a mile in someone else's shoes reminds us to show empathy toward others. Doing deals with owner-managed businesses as I do requires empathy and good relationships. It's important to recognize and understand others' struggles. The last part of the quote is a comical twist, which makes me smile. Humor is a powerful way to drive a message home. —Jeremy Harbour, investor and mergers and acquisitions expert; founder and CEO of Unity Group and Harbour Club; author of "Go Do!" and "Agglomerate: From Idea to IPO in 12 Months"; follow Jeremy on Twitter and LinkedIn
Want to share your insights in a future article? Join The Oracles, a mastermind group of the world's leading entrepreneurs who share their success strategies to help others grow their businesses and build better lives. Apply here.
For more articles like this, follow The Oracles on Facebook, Twitter, and LinkedIn.