A 53-Year-Old Hospital Worker Won the Largest Single Powerball Prize in History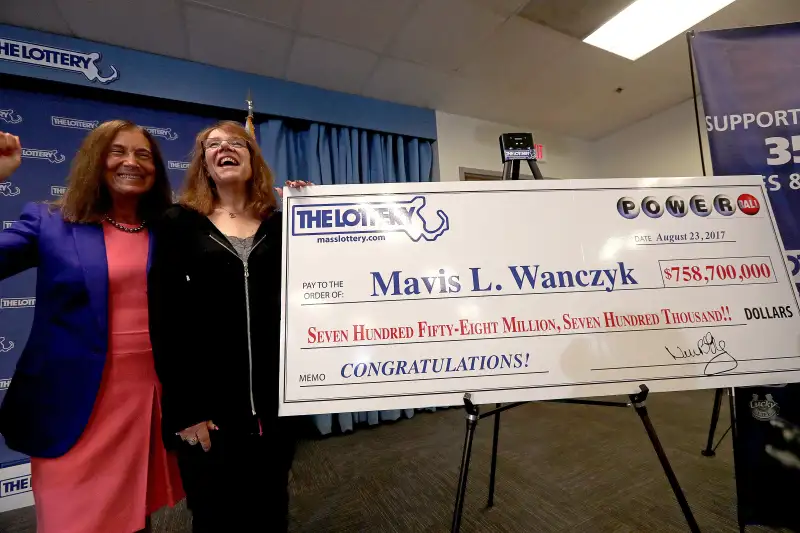 Barry Chin—Boston Globe via Getty Images
The winner of the largest single lottery prize in U.S. history has already quit her day job, the Associated Press reports.
Fifty-three-year-old Mavis Wanczyk, a now-former hospital worker in Chicopee, Mass., claimed the Powerball jackpot, which climbed to a near-record $758.7 million Wednesday night. She reportedly took the lump sum, which netted her $336 million after taxes.
Wanczyk told the AP she thought winning the lottery was "a pipe dream." But once she got over the initial shock and relaxed for a bit, she "called work to let them know she won't be back."
The largest ever jackpot was $1,586,400,000 in 2016. It was split three ways, with each of the winners (two couples and a woman) taking home $327.8 million.
(Mavis, if you're reading this, Money has some advice on what to do with your windfall.)