Smart Steps to Take If You Win the Powerball Jackpot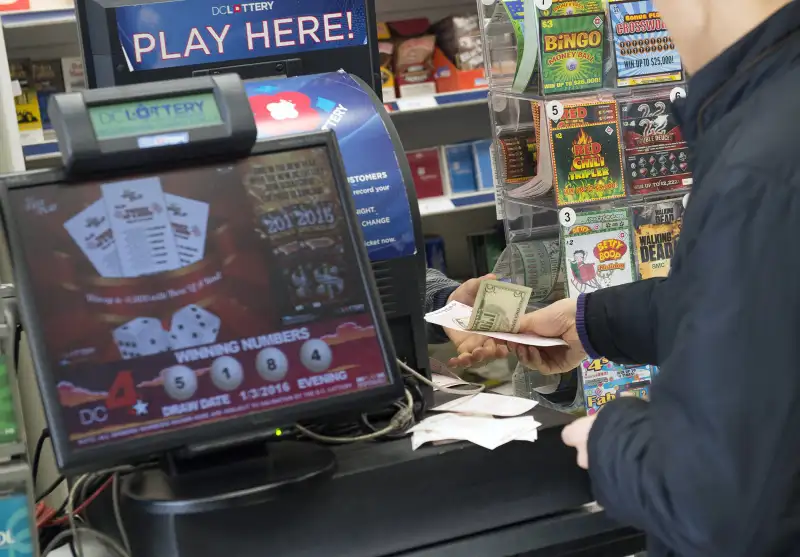 Saul Loeb—AFP/Getty Images
After making headlines earlier this month when it reached $500 million, the Powerball jackpot has ballooned to $1.5 billion, the largest payout ever.
Normally, we, here at Money would dictate -- er, suggest -- some cautious, somewhat conservative financial advice about saving and investing any significant financial windfall.
But, truthfully, if anyone of us on staff won more than a billion dollars, it would be time to drop the prudent approach and go off the deep end and splurge -- at least for a little while.
(Not yet convinced the lottery is worth playing? Here's the math that proves it's worthwhile.)
So, today we're taking a pass. Go ahead and treat yourself, as they say. Buy a flashy car if that's what you want. Better yet, go on your dream vacation with your family and friends. Studies show that people who spend money on experiences (and on causes and people they care about) are more likely to experience happiness than those who spend on material things.
After all, tonight's jackpot could leave you with a lump sum cash option of $930 million, before tax deductions. Or, if you're patient, you can collect your winnings as an interest-earning annuity that pays out over 29 years. (Don't know what an annuity is? Here's a handy guide.) So it's more than OK to spread some cash around. Just don't go completely overboard.
Read Next: This Is How Insane Powerball Ticket Sales Have Been This Week
While you're savoring every bit of your life as a newly rich hot shot, remember that a windfall can disappear as quickly as it came if you're being totally frivolous. There are some easy-to-implement ways to stretch your millions out so that they can be enjoyed for the long haul.
First, decide what your money goals are. Do you have children to put through college? Aging parents to care for? How healthy are your retirement accounts? These are all questions that Chantel Bonneau, wealth management adviser at Northwestern Mutual, tells her clients they should be considering before they start blowing their new cash.
As with any windfall, it's prudent to consult a tax professional to guide you through any investments you may be considering. Let's be honest, even if you're rich, you don't want to give up any money if you don't have to.
When in doubt, follow the advice of the Michigan grandma who won a $310 million Powerball jackpot in October: Take a deep breath, and put a good team of advisers in place. Of course, after you've fulfilled a fantasy or two first. Save some dreams (and some cash) for later so you have something to look forward to.