A Billionaire Couple Was Found Dead Over the Weekend. Here's What We Know About Their Wealth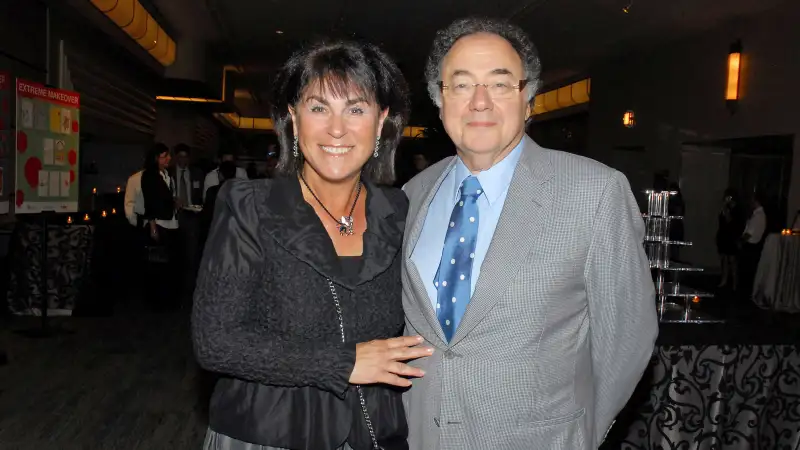 Police are investigating the recent deaths of a Canadian pharmaceuticals billionaire and his wife as homicides as mystery and controversy shroud the death of the couple.
The bodies of Barry Sherman, 75, and his wife Honey, 70, were found Friday at their home in Toronto. Police listed the cause of death for both as "ligature neck compression," noting that there were no signs of forced entry and that they were not looking for suspects. Initially, police believed the two died as a result of a "murder-suicide," according to a police source quoted in the Toronto Globe and Mail.
Friends expressed disbelief at the report, and the family issued a strong condemnation of it.
"We are shocked and think it's irresponsible that police sources have reportedly advised the media of a theory which neither their family, their friends nor their colleagues believe to be true," the Shermans' four children said in a statement. They said their parents "shared an enthusiasm for life" and urged investigators to conduct a "thorough, intensive and objective" investigation.
The deaths were high profile enough to cause Prime Minister Justin Trudeau to tweet condolences:
Barry Sherman and his wife were well-known for the fortune they amassed and were heavily involved in philanthropy. Last month, Canadian Business Magazine put Barry's net worth at 4.77 billion Canadian dollars, or about $3.7 billion USD, making him the country's 15th-richest person. Their house, which had two swimming pools and a tennis court, was recently put on the market for about $5 million.
Despite their riches, the New York Times notes that the Shermans did not live lavishly. "They flew economy. Mr. Sherman drove a beat-up old car," the paper said. They were one of Canada's best-known families, in large part thanks to their generosity and philanthropy. They gave millions to groups like the United Way and United Jewish Appeal.
Barry created Apotex—a generic drugs maker—in 1974 after buying out his late uncle's business, which was one of the largest drug manufacturers in Canada. That deal has been the subject of a heated fight between Barry and his uncle's surviving family, who allege Sherman owes them money and a stake in the business.
"Our story is truly a David and Goliath situation, except we're up against two Goliaths," Kerry Winter, one of Barry's cousins, said in a 2011 interview about the legal battle.
The suit has dragged on for more than a decade. Sherman denies the allegations and has tried to get the suit thrown out, according to The Star.
Today, Apotex employs some 11,000 people worldwide and is the largest Canadian-owned drug company.
The company said in a statement that Sherman "gave his life to the singular purpose of our organization ... patients around the world live healthier and more fulfilled lives thanks to his life's work."