A Job Opportunity That Pays Nearly Six-Figures Is Quickly Disappearing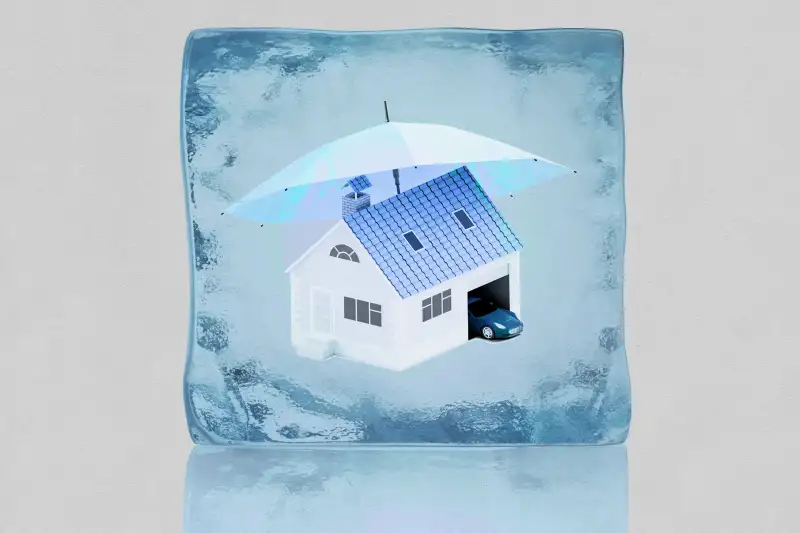 Photo Illustration by Lixia Guo; Getty Images
Insurance brokers' jobs rely on two basic truths: Insurance is necessary and insurance is confusing.
While this combination has helped brokers maintain what seemed like a stable role in a centuries-old industry, new graduates hoping for a sure thing might want to look elsewhere. From 2017 to 2018, nine out of every ten job posts with the job title "insurance broker" disappeared from the online jobs marketplace ZipRecruiter, meaning employers were posting 92% fewer calls for insurance brokers than they were just a year before — the biggest decrease of any job title on the site.
In short, insurance brokers help individuals and companies buy, sell, and negotiate the terms of otherwise tedious and intricate insurance claims, and they make a pretty good living doing it. According to the ZipRecruiter salaries page, the remaining openings for insurance brokers offer a comfortable national average salary of $93,615 — almost twice the national average salary of $51,960.
But employment in insurance carriers "and related activities" is growing at a slower rate every year, according to an analysis of data from the Bureau of Labor Statistics' Current Labor Statistics — up 0.9% from March 2018 to March 2019, versus 1% the previous year, and 1.8% the year before that. "The average change in employment by occupation is usually around 2% at a time like this, when the economy is growing," said ZipRecruiter labor economist Julia Pollak, adding that the changes in job listings are more dramatic and a good indicator of what's going to happen to the industry's employment numbers going forward.
There are a couple of potential reasons for the deceleration of insurance broker job listings. One reason Pollak gives is that the insurance industry is in a correction phase, having hired too many people too quickly after the Great Recession in order to meet an increase in demand.
"Many organizations ramped up hiring dramatically and some of them are now cutting back, realizing that they might have hired enough people and expanded staff enough to deal with the expansion in demand."
Labor and delivery nurses, a profession that saw a 68% decrease in listings on ZipRecruiter from 2017 to 2018, are also in a correction phase a decade after the Recession, according to Pollak. Hiring for these positions apparently never really slowed down until now.
"Throughout the 2000s there was a massive expansion in nursing hiring and it didn't stop during the Recession at all while other industries cut back. But now we're seeing that one part of nursing hiring is slowing down: Hiring for nurse contractors, so travel nurses, on-call nursing, agency nurses," she said.
Delivering babies is the very definition of a hands-on profession, a job will that never be subject to automation. But parts of the insurance industry are vulnerable, and that's another reason behind its drop in hiring: the latest industrial revolution relies heavily on data collection, systematic computing, and data analysis to replace existing practices and jobs.
"The key outcome of using so much data and so much computing power is that we've become better at predicting things," Pollak said. "And when things become more predictable, it's less necessary to insure against them."
It's a similar story that applies to the decline in sales, accounting, and advertising, which make up a bulk of the list of fastest declining jobs. Automation in the form of e-commerce platforms, advanced computing technology, and algorithms for targeting ads has changed these industries in such a way that they require less manpower than they previously did.
These professions do still depend on human interaction to some extent. But Pollak's take is that the companies that don't seize the opportunity to join the automation movement when it comes their way, will be the ones putting their employees on the sidelines as their industry moves forward.
"It's not technology that destroys jobs," she said. "It's often the people who use the technology best who destroy the jobs of people who don't adopt the technology."