Everyone Wants to Work at These 50 Startups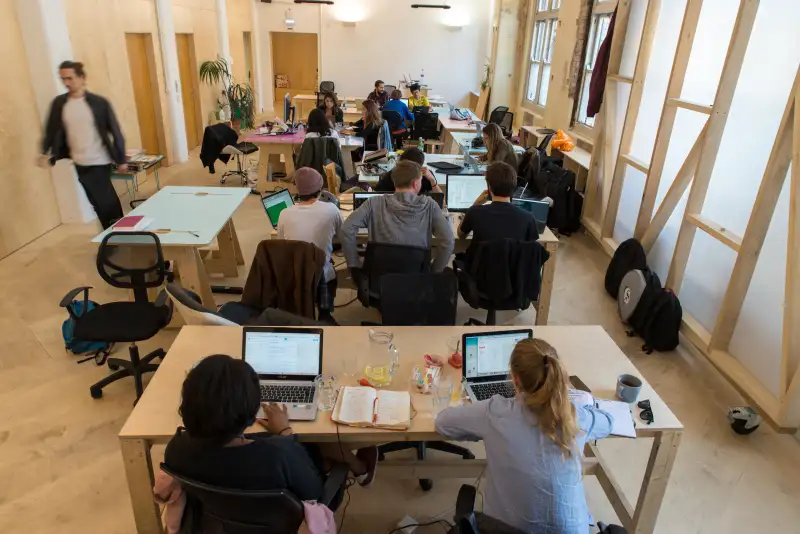 Lionel Derimais—Corbis via Getty Images
When you think of highly sought-after jobs, a position with a billion-dollar company like Google and Amazon might come to mind.
Sure these giants have hundreds of thousands of employees (and a substantial budget for snacks) but a lot of seasoned professionals are opting for smaller companies instead. Employees can find more growth opportunities in early stage companies, and gain a different kind of work experience — the experience of building a company from the ground up.
On Wednesday, LinkedIn released a list of the 50 U.S.-based startups that are really killing it with jobseekers. Using its massive professional network and data pulled from June 2018 to July 2019, the company looked at things like year-over-year increase in workforce, the number of LinkedIn page views, and the rate at which people looked at or applied to jobs via LinkedIn.
Perhaps most interestingly, LinkedIn also considered how many of each startup's employees were poached from a company on LinkedIn's Top Companies list of the biggest and most innovative employers in the country. That's saying a lot, since the startups on this list have only been around for seven years, max.
They're also all privately held and have at least 50 employees. But that's where the consistencies end, since these companies vary by industry and geography...kind of. Three-fourths of them are located in either the Bay Area (29) or New York City (9) — the two biggest hubs for companies in their early stages, given the concentration of venture capitalists in these areas. In fact, only seven of the fastest growing startups were in a state other than California or New York.
A lot of these companies are in the business of computer software (13 out of the 50, to be exact), but other industries like apparel and fashion, hospitality, sports, and real estate also make an appearance. Don't let the industry determine whether or not you apply, though — with the kind of growth these small companies are exhibiting, they're hiring for all sorts of positions.
Here are the fastest growing startups in the U.S. according to LinkedIn, and the jobs they're hiring for: