A Museum is Hiring Someone to Solve 18th-Century Jigsaw Puzzles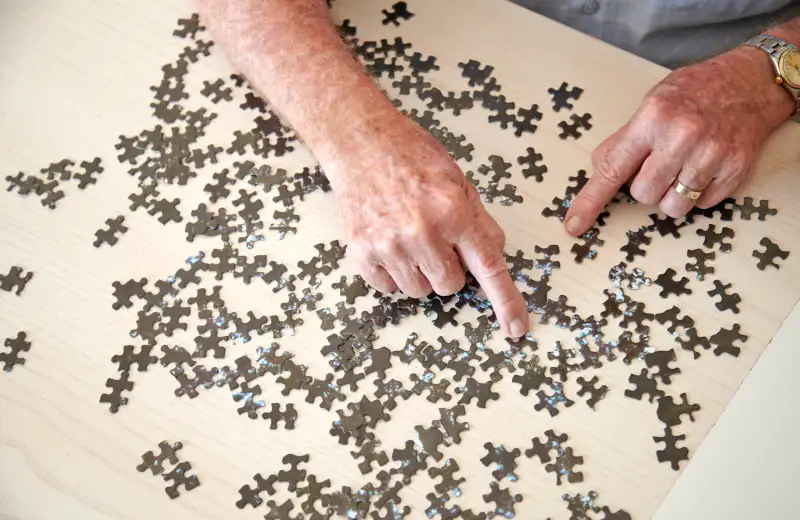 Alistair Berg—Getty Images
The Strong National Museum of Play, based in Rochester, NY, is seeking a full-time "Puzzle Cataloger" to help piece together their collection of 7,500 jigsaw puzzles that date back to the late 1700s. The six-month long post requires someone to put together enough pieces in each jigsaw puzzle to figure out what the image might be, which country it may originate from, and what the historical time period for the piece may have been from.
But, casual puzzlers beware: the future cataloger won't have enough time to assemble all the jigsaw puzzles, so he or she needs to figure out historic details about the game from an incomplete image.
The ideal candidate doesn't need to be an expert puzzler either, says Christopher Bensch, Vice President for Collections at The Strong. The museum will ultimately select someone who has a good understanding of history to identify key periods and figures from the past:
"It's somebody who's curious and ready to learn," he says. "This is a chance to be immersed in a collection unlike any other."
As far as pay goes, Bensch said the position is more about "satisfaction than riches" — you'll start at more than minimum wage, but not enough to afford that new car you've been dreaming about, he says. The job does come with company benefits, including paid time off, holiday pay and medical coverage after 90 days with the company. If you can impress Bensch, he says there may be more opportunities within the museum after the six-month term is over.
Other qualifications include having a bachelors degree in museum studies, history, humanities or a related field, experience with scanning equipment and experience with museum collections databases such as Argus or PastPerfect.
Interested? Apply online with The Strong with a cover letter and your resume. Oh, and a video showcasing your puzzle-solving abilities may not hurt either.