Dream Job Alert: Get Paid to Eat Chicken Nuggets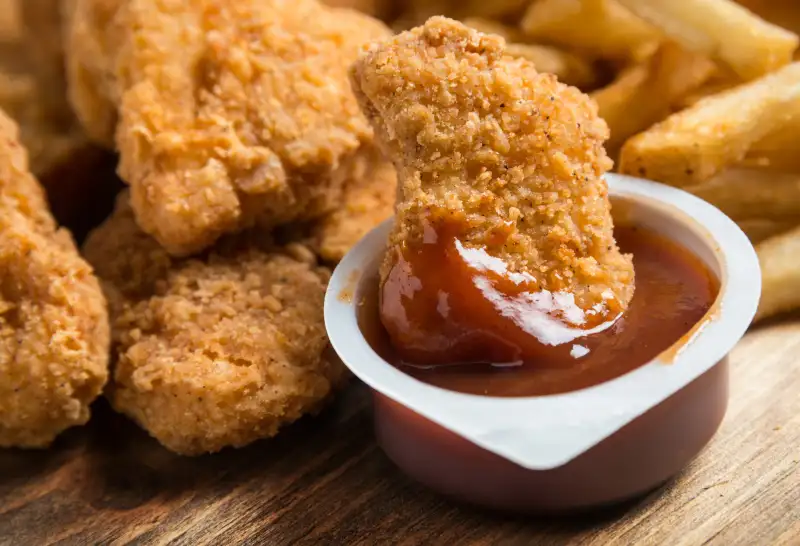 Juanmonino—Getty Images/iStockphoto
Love chicken nuggets? This gig's for you.
B&M, a discount retailer in England, is looking for one serious chicken-lover to try out its new line of fresh and frozen nuggets. The temporary position — listed as a Chicken Nugget Connoisseur — gets compensated for £25 (about $35) monthly vouchers to spend on food at B&M.
Relevant experience for the position on the listing includes getting the 20-piece box of chicken nuggets from McDonald's for just yourself; tripping at a buffet but managing to save everything on your plate; not being embarrassed to be the first in the office kitchen once someone mentions free cake; and going to an event solely because of the free food.
The best part: to apply, you only need to upload a paragraph on why you deserve the position. No resume or cover letter necessary.
Chicken nuggets have always been one of the most delicious snacks in the known universe, but they had an especially big moment last year. One of the most retweeted tweets of all time was a guy asking Wendy's for a year's supply of free chicken nuggets. Then, Burger King made headlines for trolling Wendy's on social media after the fast food chain infamously discontinued spicy nuggets.