Adam Levine and Sammy Hagar Team Up to Launch the 'World's First Mezquila'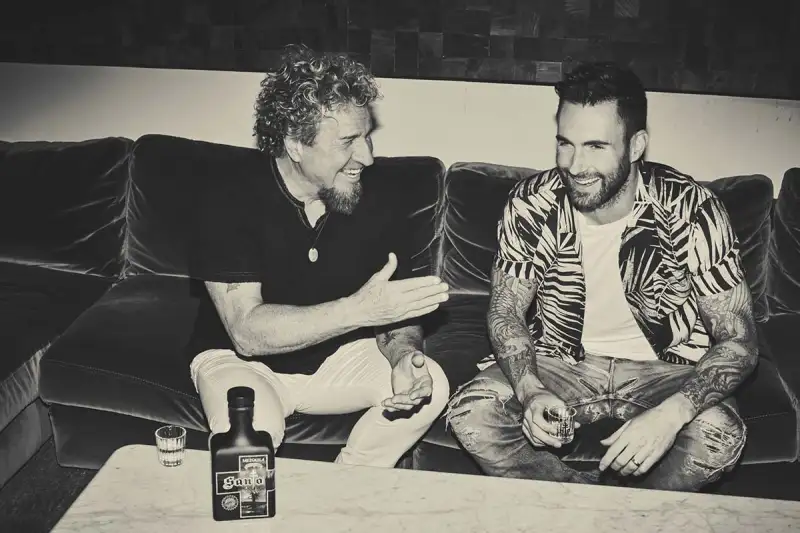 Maroon 5's Adam Levine and Sammy Hagar of Van Halen fame are launching Santo Mezquila, a new alcohol brand dubbed the "world's first mezquila."
The product blends the flavors and distilling processes of tequila and its smokier cousin mezcal. Santo claims the liquor represents the "first quality blend of different agave distillates to hit the market."
Tequila is produced using 100% blue agave, whereas mezcal can be made from any agave plant. The result of the mixture is a "smooth, full agave, rich tequila flavor with a touch of smoky-sweetness that you can only find with Mezcal – perfect for sipping," Levine said in a statement.
The idea of the mezquila blend stemmed from a dinner in Cabo, Mexico in 2015 when Levine, Hagar and a man named Jack Daniels (not of whiskey fame) decided to switch up their drinks from tequila to mezcal, according to Ad Age. The trio found the smoky taste of mezcal overpowering and poured it in their tequila glasses so "not to hurt the [restaurant] owner's feelings." They found the mixture tasty, and the idea of Santo Mezquila was born.
Santo Mezquila will sell for $55 a bottle in "finer establishments" nationwide.