GM Unveils a Self-Driving Electric Car With No Steering Wheel or Pedals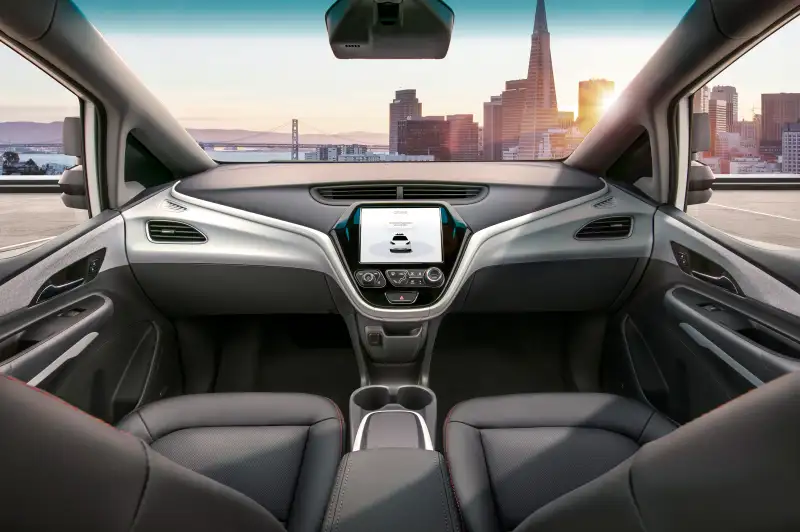 Courtesy of General Motors
The future of self-driving cars may arrive sooner than you think, if General Motors gets its way.
The Detroit-based automaker on Thursday revealed its plans for a fully-autonomous, electric car to hit the road by 2019. GM says the automobile is "the first production-ready vehicle built from the start to operate safely on its own, with no driver, steering wheel, pedals or manual controls."
Called the Cruise AV, an ode to Cruise Automation, the startup GM purchased in 2016 and converted into its autonomous vehicle division, the car will be GM's fourth-generation self-driving car following a version of the Chevy Bolt introduced late last year. But despite its anticipated release date, the Cruise AV is not guaranteed to hit the streets by next year.
GM says that it has filed a Safety Petition with the Department of Transportation in order gain permission to deploy the vehicles on roads across the country. The Federal Motor Vehicle Safety Standards can make exemptions, but only up to 2,500 vehicles a year, so GM is looking to "meet that standard in a different kind of way," company president Dan Ammann told the Verge.
"What we can do is put the equivalent of the passenger side airbag on that side as well," he said. "So its to meet the standards but meet them in a way that's different than what's exactly prescribed, and that's what the petition seeks to get approval for."
If successful, GM's move would signal a major step forward for both electric and autonomous cars. "What's really special about this, when we look back 20 years from now, is that it will be a major milestone — to create production-ready vehicle with no manual controls," Cruise CEO Kyle Vogt said, according to Business Insider.