Walmart and Kroger Just Took a Big Leap Towards Cashier-Free Stores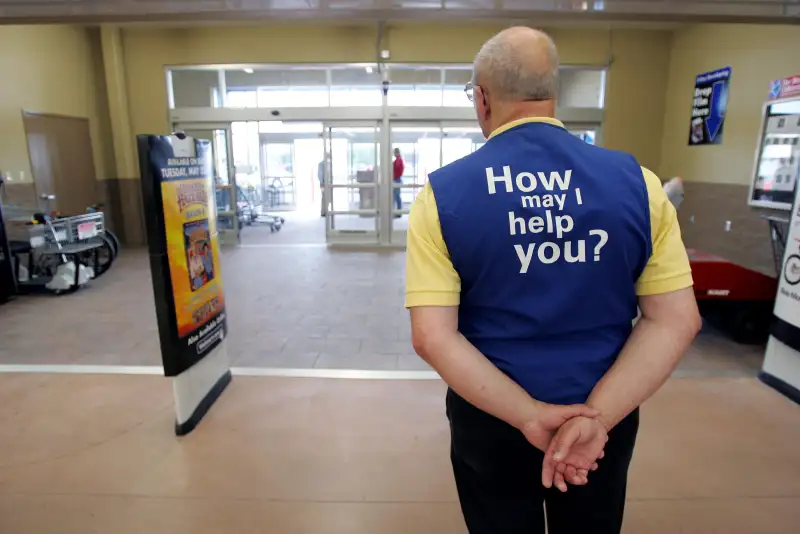 Retail and grocery giants Walmart and Kroger are adding cashier-less technology to hundreds of stores, a continuation of a trend that could make checkout lines and cashiers obsolete in the future.
Walmart announced Tuesday that it would add the platform, dubbed "Scan & Go," to 100 more stores across the U.S., bringing the total up to around 150. The technology allows customers to download an app and scan and bag items, including produce, with a smartphone, which the company says will securely store credit or debit card information, allowing customers to pay on mobile and walk out without interacting with a cashier.
Kroger recently announced a similar initiative for its "Scan, Bag, Go" platform, which will roll out to 400 of the chain's stories by the end of 2018, the company said last month. Its version can apply relevant coupons and will eventually alert customers if they walk past an item on their shopping list, according to Business Insider. In time, Kroger's app can be used to make payments, but customers must visit self-checkout registers for now.
The cashier-less shopping experience resembles the technology Amazon rolled out in its Seattle store, called Amazon Go. The online retailer plans to take it a step further, saying customers won't even have to scan items on their phone — they can just walk out as sensors can automatically detect when products or taken from or returned to shelves, and a digital receipt arrives shortly after they leave the facility. So far, the technology is only available to Amazon employees in Seattle, but the service is coming to more locations, the company says.
How other retailers implement the technology, as well as how they will grapple with a declining need to employ human cashiers, remains to be seen. Displaced employees may be able to work in other sections of the store, according to CNBC, but that won't be clear until more companies adopt the technology.