6 Simple Projects To Make Your Home More Retirement-Friendly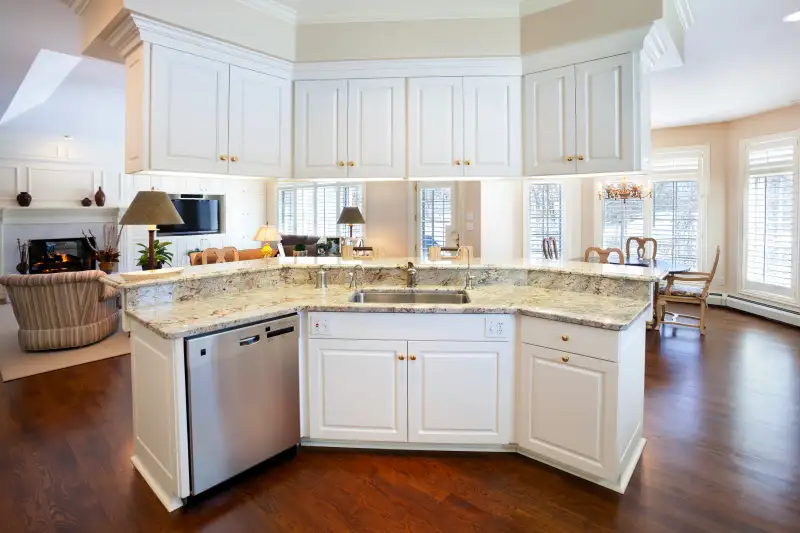 Houses—especially prewar houses—can be tough places to navigate as you get older. Steep stairs, deep tubs, and narrow doorways, once just petty annoyances, can become serious obstacles.
Remodeling your home to remove those impediments is a major undertaking, likely to cost tens of thousands of dollars, says Louis Tenenbaum, an independent living strategist based in Potomac, Md. Plus, by the time these changes become a necessity, you probably won't want to get involved in an expensive and inconvenient construction project.
A smarter strategy? Tackle these jobs early on, when you're already planning a renovation. Whether you're updating a fixer-upper, expanding a starter home for a growing family, or remodeling for your empty-nest years, making a few simple design choices now will help you live comfortably in your home for decades to come. Even better: Most will add little or nothing to the cost of your current project.
Making your home more retirement-friendly doesn't have to mean sacrificing good looks. "We're not talking about grab bars in the shower or a ramp by the front door," says Columbus, Ohio, contractor Bill Owens, a National Association of Home Builders' expert in so-called universal design. "The idea of universal design is that good design is people-centered and works for all ages and body types," he says. Sought-after features like spacious bathrooms, farmhouse-table style kitchen islands, and freezer-on-the-bottom refrigerators are all examples of universal design.
Make it clear to your project designer and contractor that universal design is a priority whenever you renovate. Doing so will not only help you age-in-place gracefully, but will also increase the value of your home by making it more attractive and comfortable, says home designer and builder Mark Mackmiller, of Eden Prairie, Minn.
Ready to get started? Here are six changes to consider, as well as an estimate of what they'll add to the total cost of your renovation project.
Open Floorplans
Removing walls between the living and dining rooms, kitchen, family room, and/or entry halls makes a house feel bigger, more modern, and more comfortable—and makes the space easier to negotiate in old age.
Cost: $3,000 to $5,000 per removed wall
Curb-Free Showers
Visit any high-end resort or flip through a glossy design magazine and you'll notice that every shower has glass doors that go all the way to the floor, with no lip to step over. Aside from being a sleek and sophisticated look, this eliminates a major tripping hazard.
Cost: $500 to $1,000 for lowered plumbing and shower floor
Multiple Height Counters
When you redo the kitchen, include some counters at standard height (36 inches), some at breakfast bar height (42 inches), and some at table height (30 inches) with knee space for sitting. Having a range of counters will give you more options for prepping or cooking while standing or seated, all without requiring that you to bend over.
Cost: Nothing more than what you're already spending on the renovation
Wide Doorways
Anytime you're reconfiguring doorways, make sure the new openings are at least 32 inches wide. This makes your home feel more spacious, and will allow for wheelchair access should you ever need it later.
Cost: $50 to $400 per door
Lever-Style Doorknobs
Just as lever-style faucets have become the norm for kitchens and showers because they're attractive and easy to operate, lever doorknobs are more ergonomic than standard round versions. They're easier to grab and manipulate if you're carrying a load of groceries or laundry—or if you're aging in place.
Cost: No additional cost.
High Outlets
Left to their own devices, most electricians will install new outlets at 12 to 18 inches off the floor. But that requires bending over every time you need to plug in the vacuum. Ask for outlets 24 inches high instead, and you'll make your house easier to use now, when you get older, and if you're ever fighting a bad back.
Cost: No added cost.