Airline Customer Satisfaction Improves, But Still Has a Long Way to Go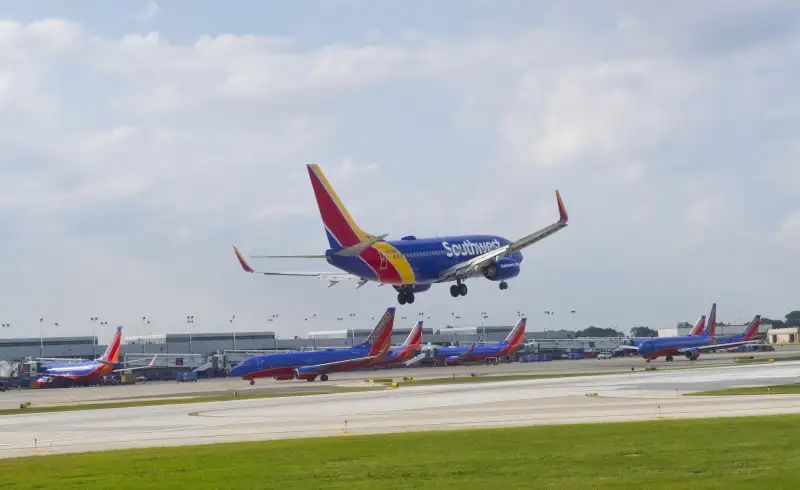 KAREN BLEIER—AFP/Getty Images
Customer satisfaction with airlines in the United States has improved markedly in recent months, as lower fuel costs have allowed airlines to reinvest profits into improving services, according to new report.
Satisfaction with airlines in the U.S. is up 4.3% to 72 in the 100 point scale used by the 2016 American Customer Satisfaction Index Travel Report. Overall airline satisfaction is on par with an all-time high set in 1994. Yet airline satisfaction ratings remain significantly lower than those of most other industries, as well as travel categories like hotels and Internet booking services.
With oil prices hovering at their lowest level in years, fuel costs—which can take a large chunk out of airline profits—have plummeted. As a result, ticket prices have fallen, giving customers a higher perception of bigger bang for their buck. Flight cancellations have decreased, on-time arrivals have increased and amenities like free in-flight snacks have returned.
"Airlines have always been one of the lowest-scoring industries in the ACSI because the in-flight experience was miserable," says Claes Fornell, ACSI founder and Chairman. "New planes, more options for in-flight entertainment, and the return of free snacks have resulted in higher passenger satisfaction."
The top-scoring airlines in 2016 remained, as in past years, Southwest, which ticked up 3%, and JetBlue, which dropped 1%. Both scored an 80 in the index. Alaska Airlines took third place with a score of 77.
Read Next: 5 Ways Airlines Are Finally Becoming Less Greedy & Mean

The year's biggest improvements were seen by American Airlines, which leapt 9 points, to 72, and United Airlines, which jumped 13 points to 68. Both airlines returned in-flight amenities for economy class ticket holders that had previously been taken away.