Airlines Are Waiving Change Fees Because of Winter Storm Riley. Here's the Full List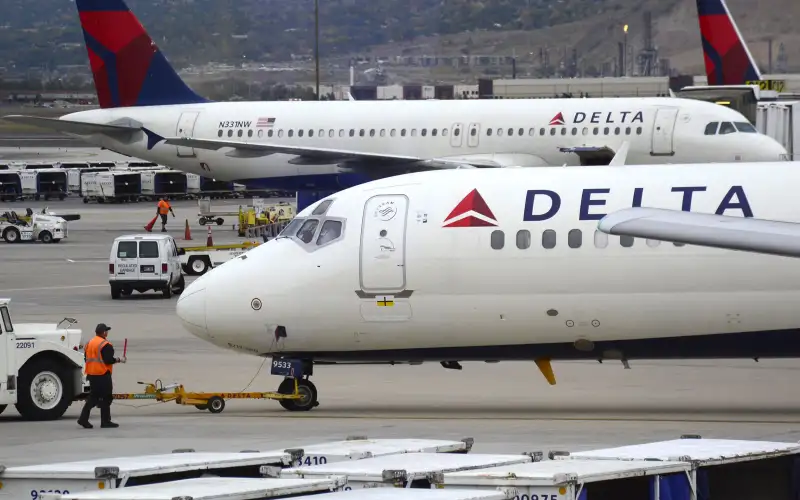 A powerful nor'easter walloped the East Coast Friday — wreaking havoc at airports across the country after many major airlines were forced to cancel or delay flights because of the late-winter storm.
The nor'easter, a storm that brings heavy wind, rain and snow to North America's East Coast, hit the East Coast Friday, with significant rain, winds of at least 40 m.p.h., and the risk of coastal flooding, according to the Washington Post. Winter Storm Riley strengthened Friday into a bomb cyclone, caused by a weather phenomenon called "bombogenesis."
Keeping the inclement conditions in mind, several U.S. airlines have waived change or cancel fees for customers traveling through affected cities, including New York, Philadelphia and Boston.
See which airlines are waiving fees due to the nor'easter below.
Customers traveling to or from Albany, Boston, Buffalo, Newark, New York, Philadelphia and other cities between March 2 and March 3, when the nor'easter is expected to be at its most intense, can cancel or rebook their flights online without charge through March 6. Flights must have been booked on or before Feb. 28.
Passengers flying with American Airlines can avoid traveling through the nor'easter by changing their trips for free in cities throughout the Northeast, including Hartford, Boston, New York, Philadelphia, New Haven and several others. Those who purchased American Airlines tickets by Feb. 27 and are scheduled to travel between March 2 and March 3 can rebook without a fee.
Southwest is warning that flights on Friday and Saturday may be delayed or cancelled depending on the nor'easter and are offering free rebooking services to customers scheduled to travel on March 2 and March 3 in cities throughout New England and the East Coast.
Delta customers can rebook flights going traveling to, from or through Boston, Hartford, New York, Philadelphia and other cities if they are traveling on or between March 2 and March 3. Passengers must rebook and travel by March 6.