A Major Supermarket Chain Has Declared War on Visa. Here's What You Need to Know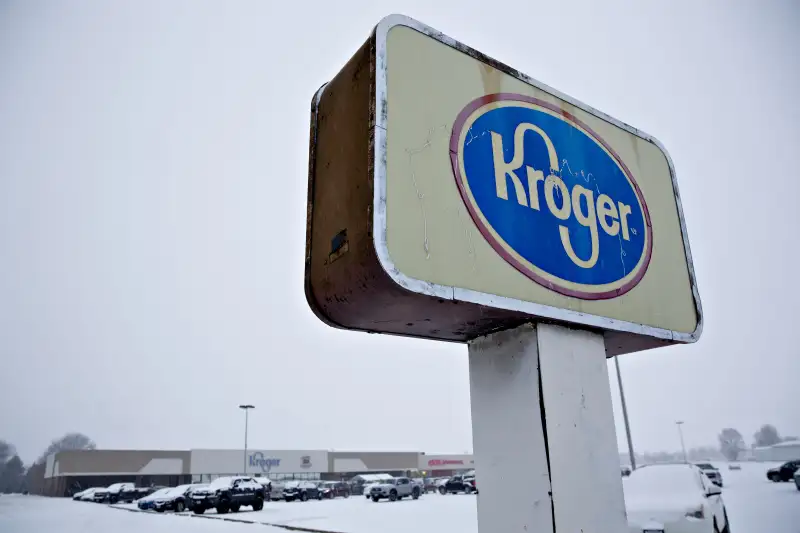 Bloomberg—Bloomberg via Getty Images
Kroger will stop accepting Visa cards at some of its locations later this month – the latest salvo in an escalating war between the nation's biggest grocery store chain and the biggest credit card company.
Kroger has said it will stop taking Visa credit cards at 21 of its Foods Co. supermarkets and five gas stations located throughout California starting August 14, USA Today reports.
The ban on Visa comes in a battle between the supermarket chain and the credit card company over the "swipe" fees Kroger pays the company to allow credit card purchases. Bloomberg reports retailers, including Kroger, pay about $90 billion in credit card processing fees each year.
Kroger spokesman Chris Hjelm said the Visa ban might expand beyond the Foods Co. stores and into other stores under the parent company if it doesn't reach a deal with Visa.
"We're prepared to take that step," Hjelm told Bloomberg. "When the amount retailers pay in card fees 'gets out of alignment,' as we believe it is now, we don't believe we have a choice but to use whatever mechanism possible to get it back in alignment."
Visa said in a statement that it will continue negotiating with Kroger, Fortune reports.
"Visa is disappointed at Kroger's decision to stop accepting Visa credit cards at its Foods Co. stores," the company said. "When consumer choice is limited, nobody wins. Our goal is to protect the interests of our cardholders to ensure they can use their Visa credit cards wherever they shop. Visa remains committed to working with Kroger to reach a reasonable solution."
Correction: An earlier version of this article mistakenly stated the amount of credit card processing fees that Kroger pays. $90 billion is the amount all retailers pay, not just Kroger.