Charlotte Will Pay a Huge Price for Losing the NBA All-Star Game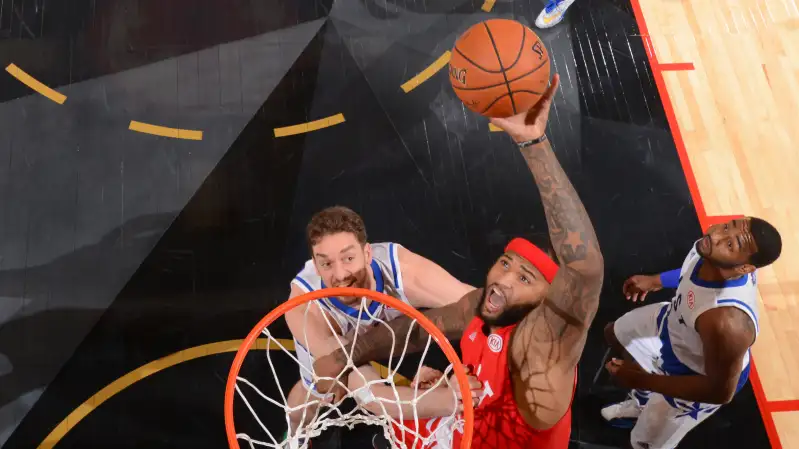 North Carolinians may see their "bathroom bill" as a stand on principle. But principles don't come cheap. In this case they are likely to cost $100 million.
That's the likely size of Charlotte's missed economic opportunity, after the National Basketball Association said Thursday that it no longer planned to hold the 2017 all-star game in the Tar Heel State.
The controversial law, passed in March, eliminates LGBT legal protection and restricts trangender people's rights to use the rest room of their choice. On Thursday the NBA said the "climate created by HB2" -- as the law is known -- made it impossible to "successfully host our All-Star festivities" next year, although it held out the possibility of a game in 2019, assuming North Carolina finds an "appropriate resolution to this matter."
Of course, the NBA isn't alone. A long list of prominent businesses, including United and American airlines, Hilton and Apple, have already protest the North Carolina law.
But the NBA's move is likely to sting.
Research conducted to measure the economic impact of other recent NBA all-star games suggests the move may cost Charlotte dearly. The NBA's 2014 game gave the local New Orleans economy a $106.1 million boost, according to a study afterwards by the New Orleans Hospitality Research Center. The total included $60.4 million in direct spending on goods such as hotel rooms and souvenirs, plus another $45.7 million in ripple effects such when locals re-spent their extra earnings.
The 2012 all-star game, in Orlando, was nearly as successful, at least according to a study commission by its hosts, the Orlando Magic. That survey put the benefit at $95 million after an estimated 37,000 visitors spent more than $1,000 each.