Alzheimer's Diagnosis Can Mean Steep Costs for Famiy Caregivers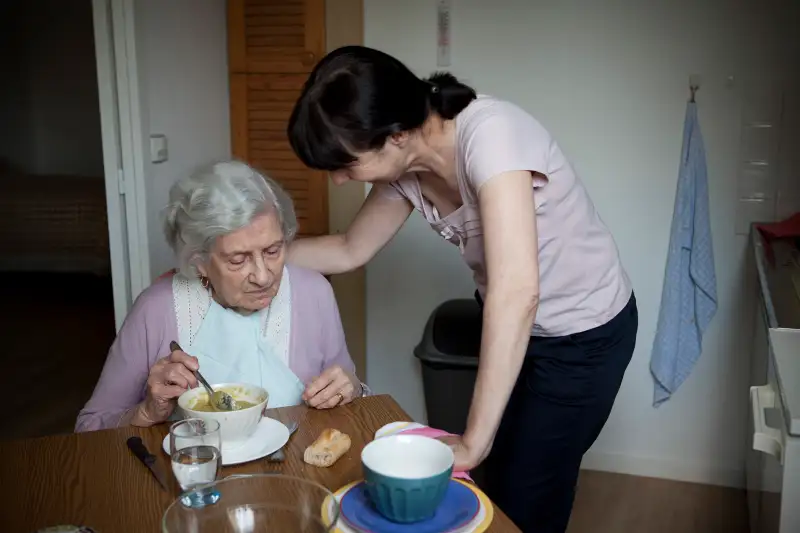 As the world marks Alzheimer's Day on Wednesday, a new survey shows just how costly the disease can be for family caregivers.
A Caring.com poll released this week found that families caring for someone with Alzheimer's or another dementia tend to spend more of their own money on caregiving expenses than those looking after an older person without dementia. Some 18% of caregivers to loved ones with dementia spent $20,000 or more on caregiving expenses in the past 12 months, compared with 11% of caregivers to loved ones without dementia.
Caring for Alzheimer's sufferers and other elderly relatives can weigh heavily on peoples' careers as well as finances, explaining why both Donald Trump and Hillary Clinton are proposing new benefits for family caregivers.
Read: Coping with Aging's Costliest Challenge
More than five million Americans have Alzheimer's disease, a devastating type of dementia with no cure and no lasting treatment. The disease takes an enormous toll on families, emotionally, physically and financially. It devours their loved ones and, in the process, can swallow life savings whole.
"I felt like a money machine, but it was my mom and it was what I wanted to do," says Dayna Steele, chief caring expert for Caring.com and author of Surviving Alzheimer's With Friends, Facebook, and a Really Big Glass of Wine, whose mother had Alzheimer's disease.
Alzheimer's becomes more expensive as the disease progresses and the needs of patients mount. People eventually need round-the-clock care, making it very difficult for them to remain safely in their homes. The national median cost of a nursing home is $82,125 for a semi-private room and $92,345 for a private room, according to the 2016 Genworth Cost of Care Survey.
Medicare does not cover so-called custodial care, which is what patients with dementia generally need the most—that is, help with eating, bathing, dressing and other basic daily activities. So those costs must be paid for entirely out of pocket unless the patient's assets are depleted and she or he meets strict qualifications for Medicaid.
Steele was aware of her mother's assets and had financial (and medical) powers of attorney established while her mother could still express her wishes. All too commonly, caregivers don't have the full picture on their loved one's finances, and it's tough to put the pieces together once a patient's memory starts to slip.
Steele's advice? "Quit avoiding the conversation," she says. While it's hard to talk about money and potential future incapacity, it's even harder to deal with silence around the topic.
Last year, Money ran an award-winning series on Coping with Aging's Costliest Challenge. In it, you'll find step-by-step advice on dealing with a dementia diagnosis.