5 Amazon Alternatives for Cheaper & Easier Free Shipping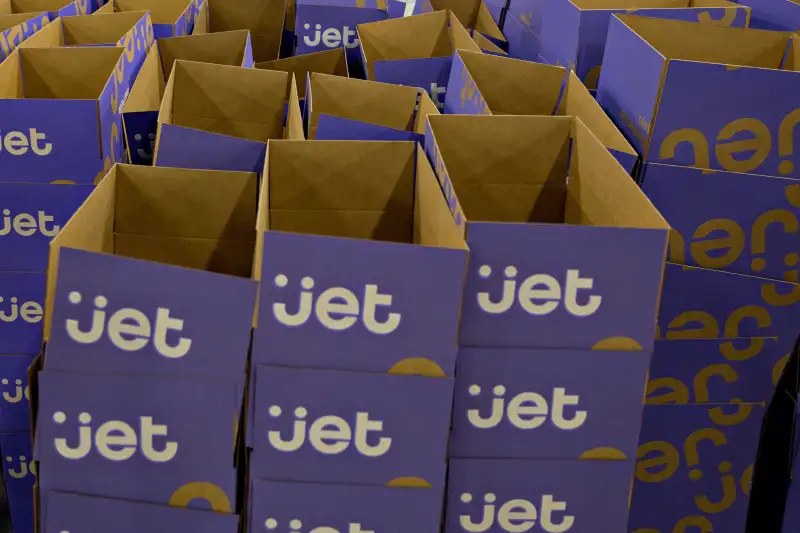 Bloomberg via Getty Images
Over the weekend, Amazon quietly raised the minimum purchase requirement from $35 to $49 for non-Prime customers to qualify for free shipping. The move is widely seen as yet another ploy to boost Amazon Prime, the highly lucrative $99-per-year subscription service that comes with free two-day shipping on most orders.
The change now places Amazon in roughly the same category as Walmart, which requires online purchases of $50 or more to qualify for free shipping. In both cases, free shipping is provided only for the slowest delivery method possible. In Amazon's case, the free shipping option for purchases of $49 or $25 (or over for books) is for delivery in a window of five to eight business days.
Meanwhile, other major retailers and shipping services continue to offer free shipping with purchases requirements that are easier for the casual shopper to meet. They're often faster than Amazon's non-Prime free shipping as well.
Now that Amazon has made it more difficult to get free shipping without forking over an annual subscription fee, it could be time to take another look at some Amazon competitors. Consider the options below.
Target
Purchases of $25 or over made at Target.com are shipped for free (3- to 5-day standard shipping), and return shipping is free as well. What's more, customers using a Target Redcard credit or debit card get free shipping on all orders—no minimum purchase requirement—plus an extra 5% off for purchases in stores or online.
Jet.com
The discount shopping site, pumped up as an "Amazon killer" and shown to have cheaper prices than Amazon in many cases, offers fast (2-day) free shipping on orders of $35 or more.
Best Buy
Qualifying orders of $35 or more at Best Buy get free shipping.
Read next: Amazon Prime Membership Should Come with a Warning
ShopRunner
The shipping subscription service ShopRunner offers free two-day shipping and free returns for orders from dozens of major retailers, including Toys R Us, Adidas, Neiman Marcus, Ralph Lauren, and Harry & David. Some of the participating retailers have a minimum threshold of $25 to get free shipping, while others have no such requirement. And while a ShopRunner membership normally costs $79 per year, subscribers who register with an American Express credit card have their membership fees waived. In other words, sign up with AmEx and the service is totally free. You don't even have to make purchases with the AmEx; you just have to enroll for ShopRunner with a card.
Where Shipping Is Always Free
L.L. Bean, Nordstrom, and Amazon-owned Zappos are among the retailers that always offer shoppers free, no-minimum-purchase-required shipping on all orders. The latter two provide free shipping on all returns as well.